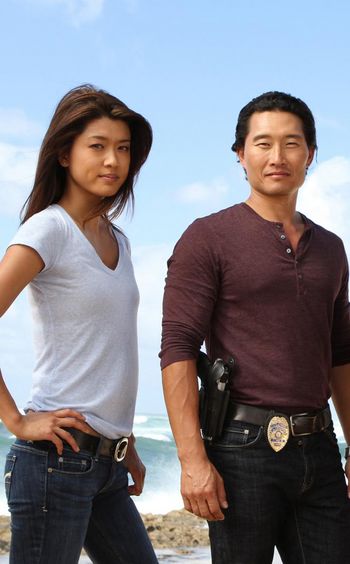 Hawaii Five-O, a CBS-produced police television series, has lost two of its cast members as Daniel Dae Kim and Grace Park announced their withdrawal from the show last week.
Both Kim and Park have been prominent figures on the show from seasons one through seven, but they reportedly have received lower pay compared to Alex O'Loughlin and Scott Caan by 10 to 15 percent, according to CNN.
Kim and Park have since asked for a raise in their pay, but the two sides have failed to reach an agreement. "The road to equality is definitely not easy. It's true that earning an opportunity as an Asian-American actor is difficult. I've been happy to be a part of Hawaii Five-O throughout its last seven seasons and I'll miss it," Kim wrote on his Facebook page.
Council of Korean-Americans have since stepped up and took a firm stance, stating that the organization will lead the efforts to eradicate the white supremacy within Hollywood's entertainment business and make radical changes.
"The Oscars has already been criticized as a party for white Americans," said CKA executive director Sam Yoon. "Offering equal pay regardless of the actors' race is accepting diversity. This is a really important issue not only for Daniel and Grace, but also for all Asian-Americans who aspire to one day enter Hollywood."
CKA communication director May Lee, who once worked as a reporter for CNN, added: "Members of our organization in their respective industries will voice their concerns about the latest issue. We're going to use all channels to do so, including making calls to CBS, emailing and post on social media. We're going to collaborate with other Asian-American community organizations to pressure CBS."
By Jooyoung Hwang