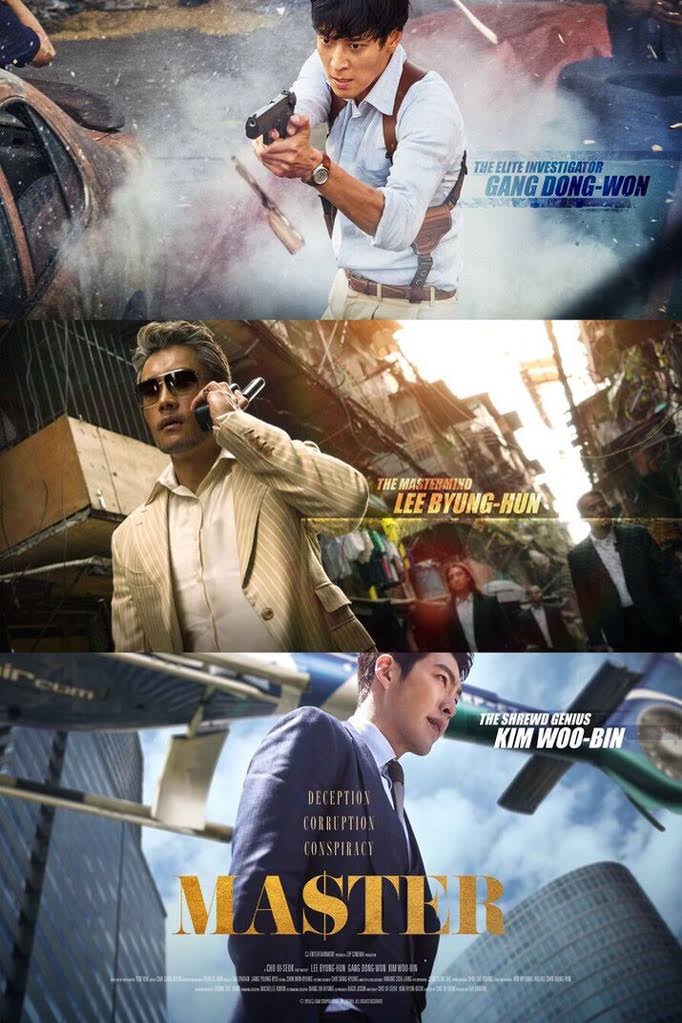 Crime action film starring big names like Kang Dong-won, Lee Byung-hun, and Kim Woo-bin is getting ready for its premiere in Los Angeles, CA, shortly after its opening in Korea.
Master, produced by the director of 2013 action hit Cold Eyes, follows "the biggest fraud since the foundation of the country." According to the plot summary provided by CJ E&M, the film is about "an intellectual crime investigation team that goes after Won Network, the company involved in a massive fraud case."
The movie's cast gives you another reason not to miss the screening. Starring veteran actors and actresses like Lee Byung-hun, Oh Dal-soo, and Uhm Ji-won, the film solidifies its position among quality titles.
Especially, Lee Byung-hun's return with a villain character is much anticipated. As the actor's ability to portray various characters has been qualified in his previous work, Inside Men (2015), many are waiting to once again witness his transformation.
Master is currently showing in local theaters and will be out in the States as early as Friday, December 30 in Los Angeles and Friday the following week in other cities including New York, Chicago, DC, Toronto, and Vancouver.
Original article by The Korea Daily Los Angeles
Translated by Heewon Kim