'Kimchi' is a traditional Korean side dish that almost never goes wrong with any Korean food.
Yet, the word 'kimchi' should sound familiar to anyone around the globe now, as it is also commonly used in non-Korean cuisines.
That is actually no wonder because even some of the Michelin-starred restaurants are using kimchi for their high-end course dishes. Here are some of the most expensive and finest kimchi dishes.
1. Bo Innovation (3 Stars)
Shop 8, Podium 1F, J Residence, 60 Johnston Road, Wanchai, Hong Kong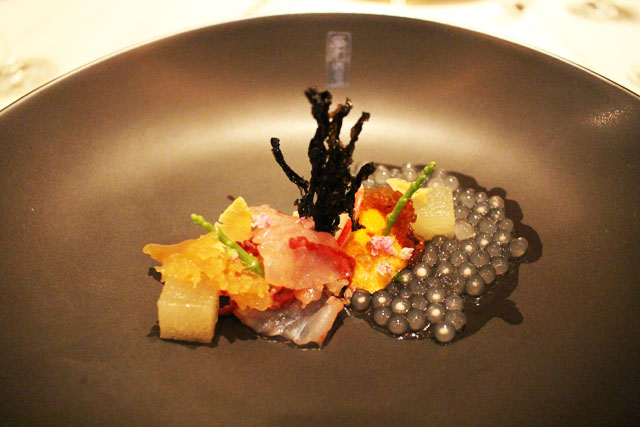 Bo Innovation is one of the six 3-starred Michelin restaurants in Hong Kong. The restaurant focuses on the molecular gastronomy, and the chef Alvin Cheung is known for his 'X-treme Chinese Cuisine'. According to the blogger Stephanie Ko, the kimchi dish above was part of the Chef's Table Menu, which cost $2,380 HKD (~$305 USD). The dish includes fresh seafood including sea urchin, jellyfish, and halibut, in addition to kimchi.
2. DiverXO (3 Stars)
Padre Damián 23, 28036 Madrid, Spain
Across the globe from Hong Kong, there's DiverXO, Madrid's only 3-starred Michelin restaurant. The restaurant is often called the hardest restaurant to reserve a table in Spain. The restaurant is usually fully-booked for upcoming 8 months. The dish above is their strawberry kimchi dish, which comes with yogurt, coffee, and squid. It is part of their 7-course prefix dinner, which costs 195€ (~$230 USD).
3. 't Zilte (2 Stars)
Hanzestedenplaats 5, 2000 Antwerpen, Belgium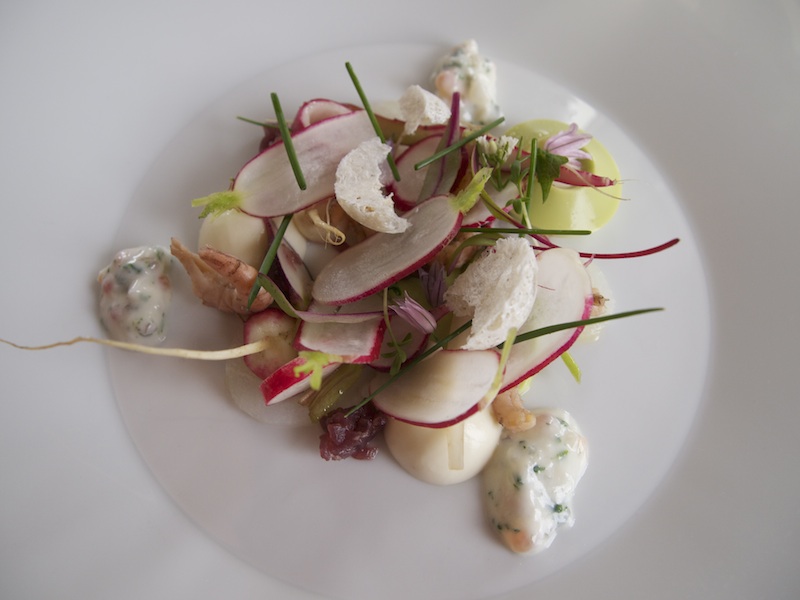 This two-starred Michelin restaurant in Antwerp, a port city in Belgium, also offers gastronomy dishes. The kimchi dish here is the first main course of their 9-course 'Smaak Tendens' lunch tasting menu, which is €160 (~$189 USD). According to Elizabethonfood.com, the dish comes with cod, radish, cod brandade, red onion, brown shrimps, and kimchi mixed with salmon eggs.
4. Jungsik (2 Stars)
2 Harrison St., New York, NY, 10013, United States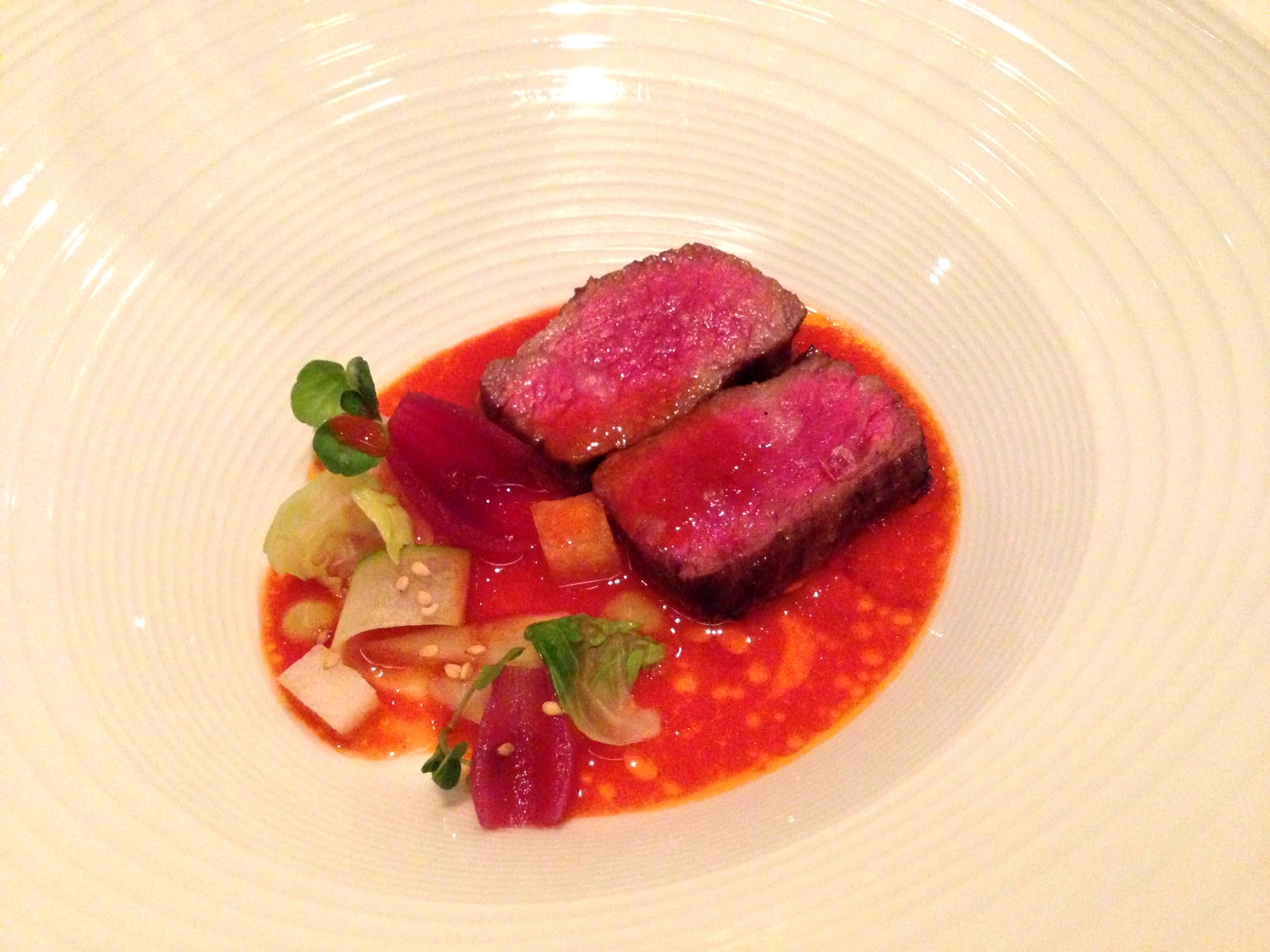 Jungsik is a high-end modern Korean restaurant that holds 2 Michelin stars in its NYC restaurant. Jungsik originally first opened in Seoul, and the restaurant holds 1 Michelin star (they went down from 2 stars last year). The dish in the image above is Jungsik NYC's 'grilled Wagyu steak with sesame kimchi', which is included in their $200 tasting menu.
*Disclaimer: the menus and prices may have changed at the restaurants mentioned. 
by Audrey Joung