Many concerts and music festivals take place during the summer months and with the rising popularity of the Hallyu wave, fans travel from all Korea and all over the world to attend these K-Pop concerts. Although some groups do add stops in America to their tours, seeing your favorite artist perform live in Korea is a completely unique and unforgettable experience. From ticketing to fan cheer sticks and fan clubs, there are a few aspects of Korean concerts that set them apart from other concerts.
Ticketing
Many people find it worth the additional costs to see K-Pop concerts in Korea and despite a greater variety available, tickets go quickly especially for the top groups like EXO which sold out in less than 2 seconds!
In order to successfully purchase tickets it is important first to find out which online website the tickets will be sold and when they will be released early on. There are several ticketing sites used in Korea that require users to create an account prior to buying tickets so creating an account should also be done in advance. Once you're logged-in, set your alarm and make sure you  open the page and click the desired seat as quickly as possible. Many K-Pop fans in Korea even visit "PC rooms" or borrow friends' hands for their ticketing.
Even if you fail to purchase the ticket, there's still a hope! Many fans who didn't manage to buy the ticket find the second chance from "chwiketing" (취켓팅), which means "ticketing for cancelled tickets," since most websites re-release canceled tickets the day after. So test your luck!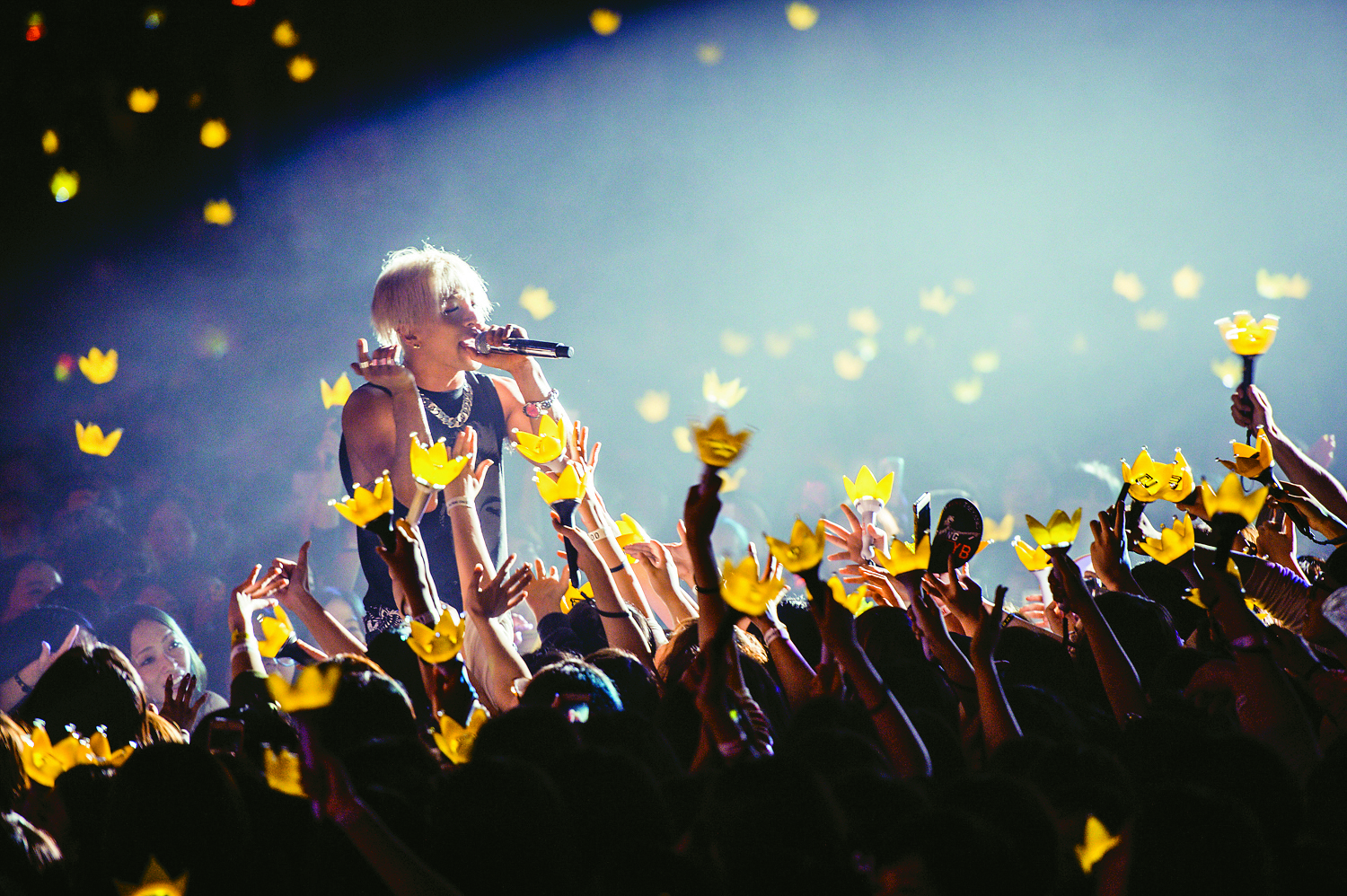 Light Sticks
If you're one of the lucky few who have landed a ticket to see a K-Pop concert in Korea then you're in for a real treat! K-Pop groups have names for their fan clubs, customized light sticks, and fan chants for their songs. The individualized light sticks are perfect for music festivals that have multiple artists because they are easily recognizable and can be distinguished from other groups to show your bias support.
Fan Chants
Equally fun is learning the fan chants for your favorite songs; it gives the crowd a chance to interact with the groups and the artists. Every concert is more enjoyable when the audience is high energy and gives good reactions to the performers.
Daepo Cameras
Even if you were not able to attend the event, the fun doesn't end after the concert! Thanks to the many dedicated fans that bring their own "daepo cameras" ("daepo" means cannon, for its gigantic size), high quality 직찍 (Jikjjik – pictures taken directly) and videos are uploaded to fan pages where they share their HD pictures with other fans.
From beginning to end Korean concerts offer fans a complete experience that is unlike any other.
By Raychelle Tunstalle