Shortly after the release of Asura (2016), an action noir that stars him as the lead role, Jung Woo-sung is coming back to theaters with another film of the same genre.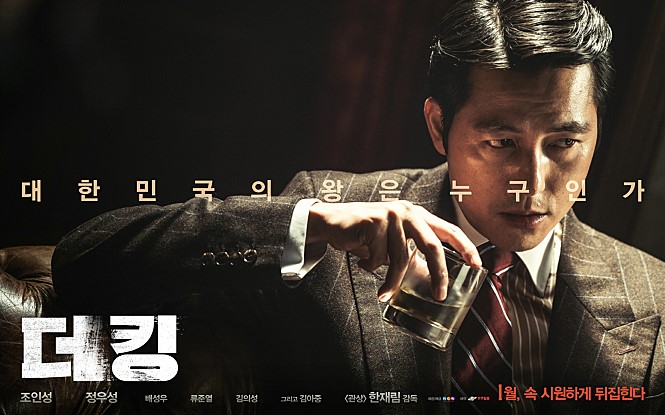 The King is an upcoming film that stars Jo In-sung, Jung Woo-sung, Ryu Joon-yeol, and Kim Ah-joong. The plot follows prosecutor Park Tae-soo (Jo In-sung) as he seeks to fulfill his ambition to hold a greater power and authority. Jung Woo-sung portrays Jo In-sung's senior prosecutor who is "at the center of the authority."
As the film is Jo In-sung's first film in eight years, fans are anticipating its release in January next year.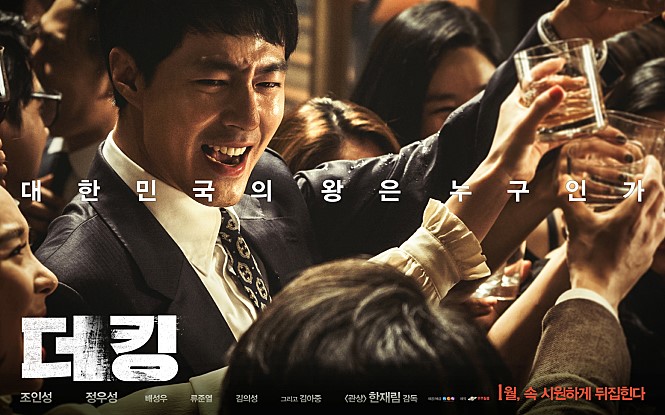 At the same time, there are also concerns about the film's success, since recent Korean film industry is growing oversaturated with action noir films centered on hegemonic masculinity.
Jung Woo-sung, too, is featured in recent action noir film, Asura, which was in theaters until recently. There is also another film of similar genre – namely, Master – which is scheduled to open on December 21.
Watch the trailer for The King below!
By Heewon Kim