UP10TION has made a comeback with their 5th mini album, "BURST." On November 21 at midnight KST, UP10TION's new album and music video for the title number, "White Night," were released.
The group's comeback was made even more special as I.O.I's talented singer, Jeon Somi, acts the female lead in the title song's music video.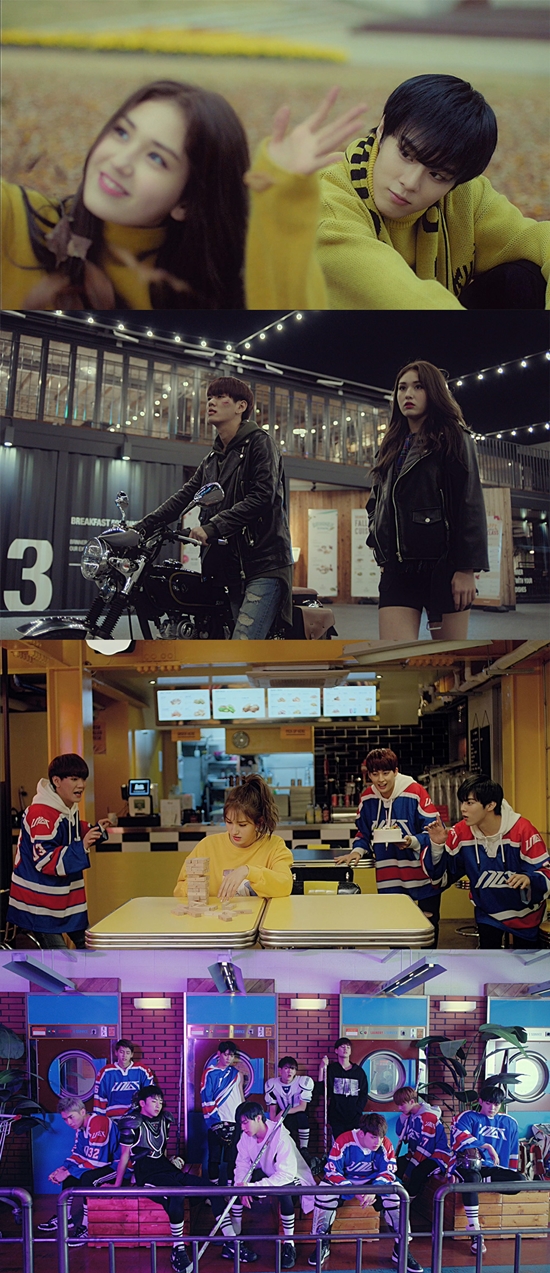 The music video features UP10TION memebers' transformation into ice hockey players, as well as their powerful choreography. Jeon Somi shows perfect chemistry with each member, while members fight over her throughout the music video.
Watch the music video for UP10TION's "White Night" and find out which member Jeon Somi chooses!
By Heewon Kim