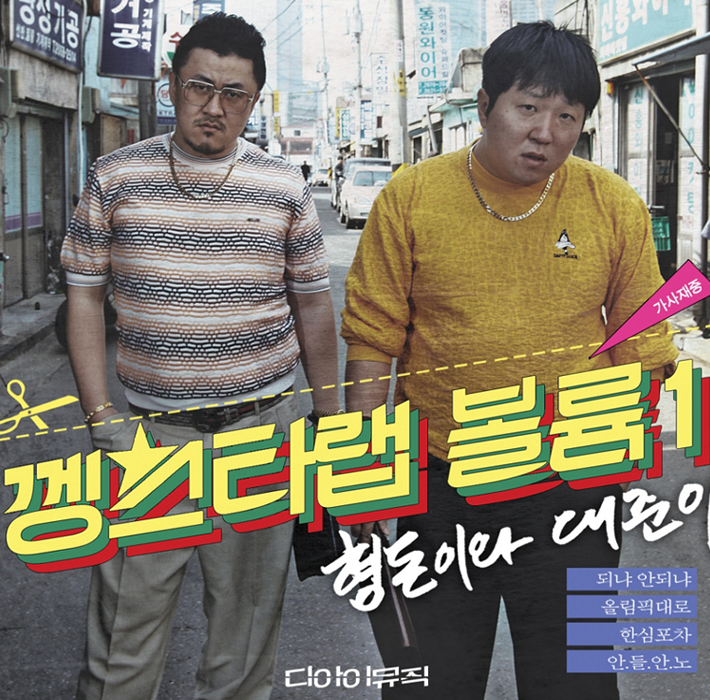 Korean hip hop duo of famous comedian Jung Hyungdon and rapper Defconn, Hyungdon & Daejune is back with a new release. As the two display such a perfect harmony hosting K-pop variety show Weekly Idol, fans had been eagerly waiting for their new release, which is a comeback in 5 months.
Since their debut in 2012, the group has been pursuing a rare combination of Gangsta rap to trap beat and comic lyrics and their new track released on March 10 is another one of such mishmash – yet this time, the song is made even more perplexing with its tongue twister lyrics.
"Rap Impossible," or "The song no one can sing without making a mistake" in literal translation of its Korean title, is a song using tongue twister phrases in Korean. While the lyrics go totally meaningless, the continuation of tongue twisters makes even Hyungdon and Defconn mispronounce the lyrics. Towards the end, you can hear Defconn going breathless and mumbling his rap.
Listen to Hyungdon & Deajune's tongue twister song, "Rap Impossible."

At the end of the song, the two artists dare people to sing the song, saying "Do it if you wish, but we can't perform this live." While it sounds impossible even to people who don't speak Korean, people on Facebook are already exited to accept the challenge.
By Heewon Kim