As the California real estate cost continues to soar, the prices of many home appraisers are also continually increasing.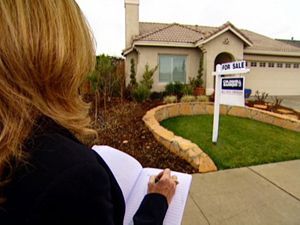 The mortgage interest rate has hit an all-time low recently, which has triggered a hike in demand for housing loans. However, the number of real estate appraisers still remains low, making it difficult for homebuyers to book appointments with them let alone getting their appraisal reports by the time they need it.
"My daily workload has doubled compared to last year," said home appraiser Martin Choi. "The workload has to be capped to a certain level because home appraising is the type of work that has to be done in person and it can only be done in certain hours. That's why it's difficult for me to take all the requests I get."
Choi added, "Some home lenders even offer $200 in bonus under the condition that I file the report within one week."
Until just a few years ago, it commonly took no longer than a week for home appraisers to complete a request, according to industry experts. Nowadays, booking an appointment time with them often takes up to two weeks.
Realtors added that the demand for appraisers has skyrocketed in recent years due to the increasing demand for refinancing on home mortgage loans.
There are roughly 79,000 real estate appraisal firms today in the country, which is around 20 percent less compared to 2007, according to Appraisal Institute. Becoming an appraiser requires a Bachelor's degree and extensive hours of training, all of which make it difficult for their supply to meet the demand in the near future.
"The newer appraisers must have supervisors' approval to move up to higher positions, but many of their supervisors fear that the lower-level employees could be a threat," said another real estate expert. "The Appraisal Institute is currently exploring the possibility of removing the new appraisers' obligated period under supervision."
By Sung Cheol Jin