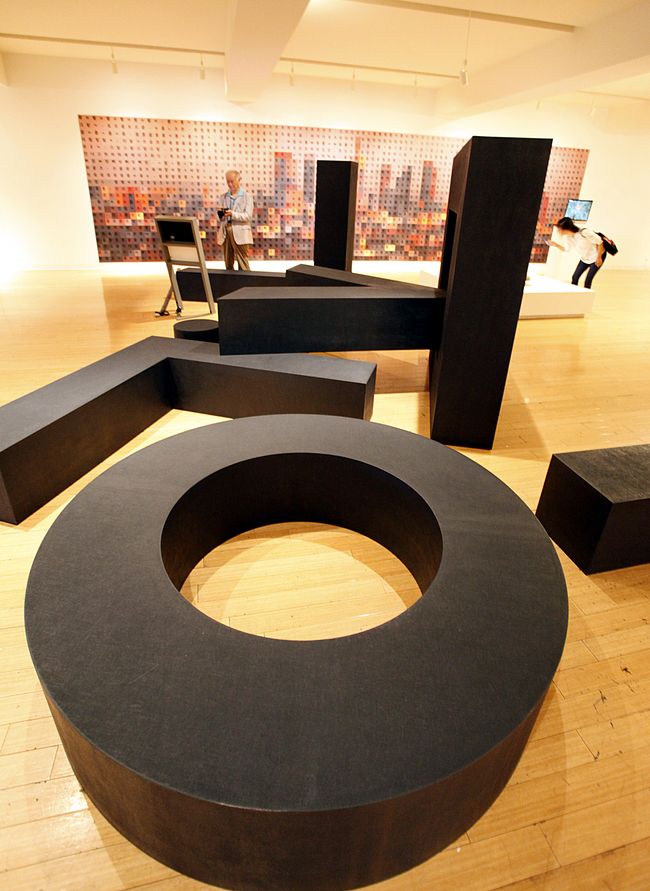 "No other language can enunciate as many consonants as Korean."
To celebrate the 620th anniversary of King Sejong, the creator of the Korean alphabet, the Korean Cultural Center in Los Angeles (KCC LA) will hold exhibition, "Sounds Hangeul: Variation of the Korean Alphabet," from May 10. The exhibit is co-presented by KCC LA and South Korea's National Hangeul Museum.
"Korean is the most scientific and structured form of text," said Cheol-min Kim, National Hangeul Museum's director. "It has been praised for its contribution to the growth of our country for centuries by scholars, such as Harvard professor Edwin Reischauer and UCLA's Jared Diamond, as a language that helped Korea to achieve its miraculous economic advancement."
Founded in 2014, National Hangeul Museum is providing opportunities for learning, experiencing and displaying the value of the Korean language. This is only the second design exhibit centering on Korean since last year's event in Tokyo, Japan.
"The first exhibit focused more on the design element of our language," said Kim. "The current exhibit in L.A. is more about the sounds of the Korean language. With just 28 consonants and vowels, the Korean alphabet can make up to 11,172 different sounds. Hopefully, this exhibit gives opportunities for Korean-Americans to develop a stronger pride in their language."
The exhibit will continue until June 2. It is displaying approximately 30 sets of media art and designs. KCC LA is providing a brochure to help the visitors to understand the makeup of the Korean language.
By Sooyeon Oh