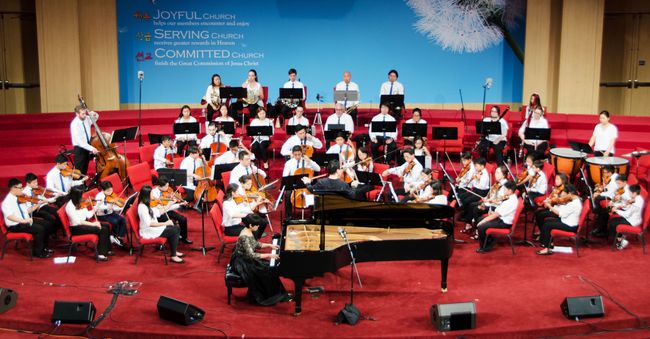 Grace Ministries International's GMI Youth Orchestra recently hosted its summer concert for teenagers enjoying their summer break at Fullerton's Vision Center.
At the concert hosted on June 17, the orchestra played Beethoven's Symphony No. 1 and Piano Concerto No. 5. The orchestra was led by Fullerton College's violin instructor Seung-jae Jeong and pianist Myung-sook Park.
Those interested in joining GMI Youth Orchestra are advised to call 714-318-2085 or email gmiorchestra@gmail.com.