Former member of Wonder Girls Ahn So-hee, who now works as an actress, showed off her unique and chic style in Berlin.
Ahn So-hee, who has been broadening her acting career starring in a recent film called 'Single Rider' and drama 'Entourage', recently finished a photo shoot with fashion magazin e 'InStyle'.
In this photo shoot, Ahn So-hee wore this season's trends including Retro-styled, colorful patterned sweaters and skirts with the background of colorful streets in Berlin, Germany.
In addition, she finished the look with Dr. Marten's suede chelsea boots and ankle socks.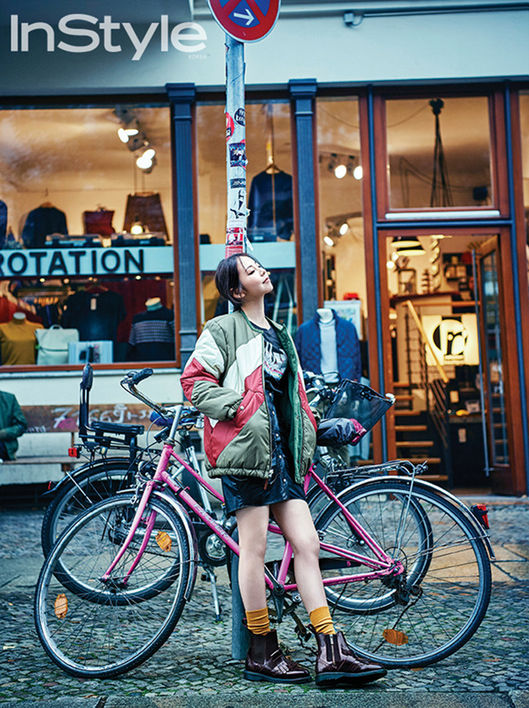 The chelsea boots Ahn So-hee are wearing are Dr. Marten's 'Tina' and '2976. Tina is a new A/W season boots and 2976 has added suede material into the original chelsea boots.
You can see the full shoot with interviews in the November issue of InStyle.
Original article available at http://www.koreadaily.com/news/read.asp?art_id=4689762
Translated by Audrey Joung