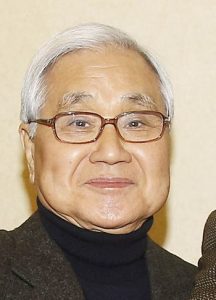 Chang-bae Moon, a former National Unification Advisory Council's Los Angeles (NUAC LA) branch president as well as a pioneering member of the Korean-American community, died in a car accident on Jan. 3. He was 75.
Moon's family told the Korea Daily that the accident occurred at 10 a.m. when he was taking his daily walk around the neighborhood. A car passing by slid off its lane onto the pedestrian walkway before striking Moon.
During his lifetime, Moon served as the inaugural president of several Korean-American community organizations, including NUAC LA and Korean Chamber of Commerce LA. He was also one of the founding members at the L.A. Olympic Lions Club.
"Moon is a longtime friend," said NUAC LA's current president Tae-rang Lim. "He was a peaceful individual who prioritized his conservative values. It is deeply saddening."
Moon's family has agreed to make his funeral schedule public. At the time of his death, Moon was running a restaurant along with his food distribution business.
By Hyoung Jae Kim