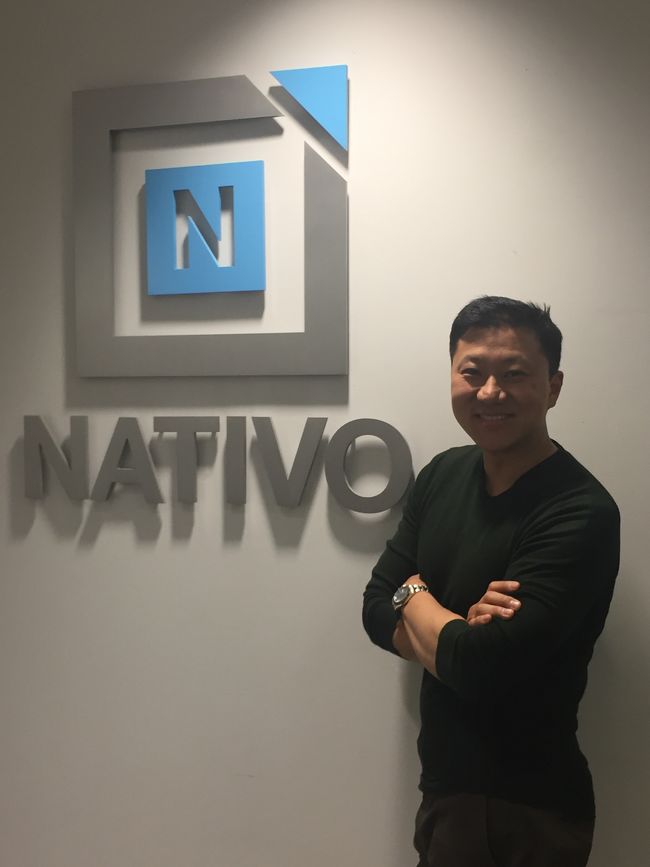 Nativo chief executive officer Justin Choi, 42, has two types of business cards. One is obviously made for his role as the ad agency's CEO, but his other job title is "startup accelerator. It is a title that is now commonly used among startup entrepreneurs seeking consultants to provide them with training, networking and human resources as mentors.
"It is different from venture capitalists and angel investors who go through a screening process to assist a few startups," said Choi. "Our targets are startups that have already been set up, so that also makes it different."
Choi is currently mentoring four businesses. He plans to add two or three more in the near future.
Choi is considered as a successful individual within the IT industry. During his years in college, he focused on developing websites and mobile apps that centered on interaction which led to launching CIE Digital Labs (CDL). As CDL grew steadily, Choi also founded game developer CIE.
As social media and mobile game industry grew exponentially, CIE's racing game on Facebook, Car Town, recorded over 100 million downloads.
In 2013, Choi founded Nativo. His new firm is known for creating online ads containing reader-friendly contents. A list of Nativo's clients include USA Today Sports Media, Reader's Digest, Matsuda Eyewear, Ford, P&G, T-Mobile and Symantec.
Nativo was sold for $100 million to global mobile game developer Glu Mobile in 2014. The acquisition led to the sale of CDL, providing Choi with big financial resources.
"That was the turning point of my life as I was given enough money to retire immediately," said Choi. "But I realized that I can still get my reward from developing the next generation of great entrepreneurs and learn more about the tech industry. So I chose to become an investor."
As Choi began living a new life, he realized that someone had to play the role of an accelerator as he saw young entrepreneurs making the same mistakes he made in the past.
Choi said that the beginning stage of any startup should focus on its own growth, but many of them stumble through hiring, financial management and legal services that they miss out on a critical time to establish a sound strategy. CDL has employed over 60 experts to act as the hub of the support system for startups.
"Startups often make the mistake of waiting until they find investors to come up with strategies," said Choi. "The way to not fall behind and keep the growth rate consistent is by preparing a solid base for growth before proper funding is in place."
Choi came to the U.S. with his family as a 4-year-old. He grew up in Cerritos before graduating from Cal Poly Pomona.
By Sungcheol Jin