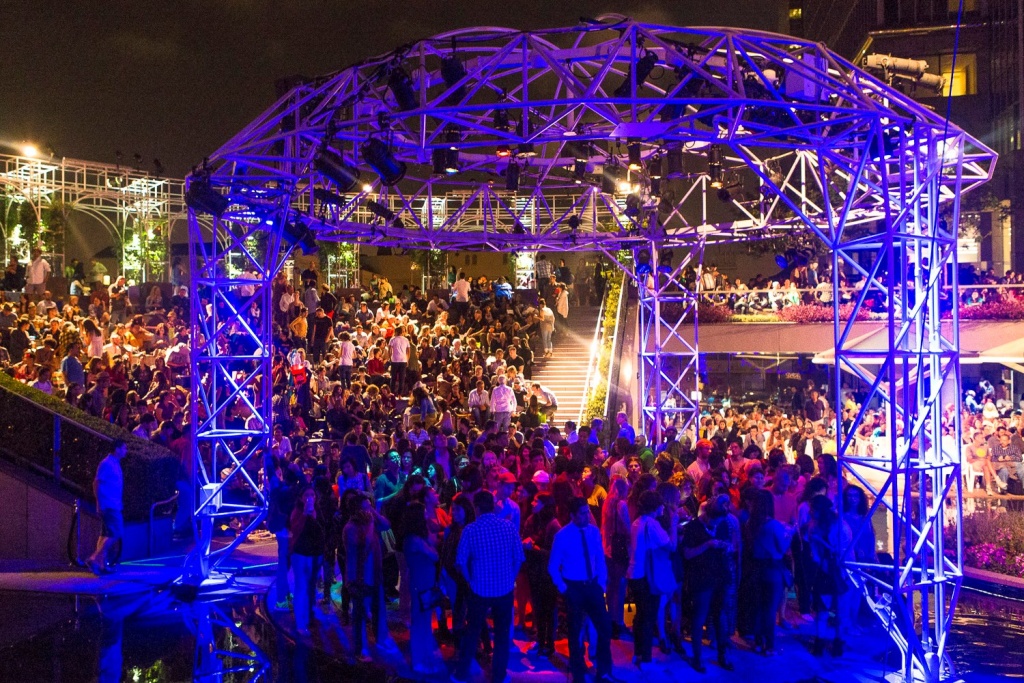 Downtown LA's famous summer music festival 'Grand Performances' had its opening night on the 10th.
Opening every Friday to Sunday until August 21, Grand Performances will have a variety of music performances including classical, jazz, hip hop, cabaret, and gypsy music. This year is the event's 30 years anniversary, and they are especially focusing on the Latino and Chicano culture this year.
Grand Performances is known as LA's most famous summer music festival not only because it is free entrance, but also the audience can enjoy various types of music in a diverse and liberal environment.
Last year, Korean American indie rock band 'Run River North' performed at the event, but unfortunately no Korean musicians will perform this year.
There are other things to enjoy at Grand Performances other than the performances. Every Thursday, they are having a program called 'Happy Hours', which includes a variety of classes such as cooking and dance classes.
On Thursday, July 30, at 7PM, they will be having a cooking class for making escabeche, which is a Latino-styled pickle.
Every the music performances, there is also a free debate event called 'MMM' (Music, Movement, Meaning). According to Grand Performances, they created the debate event with the purpose of making LA the best city to live in, through the chances of voicing their opinions, despite the participants' race, age, or culture they are from. This year, the debates will be held on June 24, 25, 26, July 30, August 12.
Grand Performances has no designated seats, so it is on a first come, first served basis.
There are also seats for the disabled, and they have bike spaces. You can also bring your own food, so it is the perfect event for a weekend family picnic.
Address: 350 S. Grand Ave. Los Angeles (California Plaza)
Parking location: 351 S. Olive St. Los Angeles
For more information: www.grandperformances.org
Original document available at http://www.koreadaily.com/news/read.asp?page=4&branch=NEWS&source=LA&category=&art_id=4347540
Translated by Audrey Joung