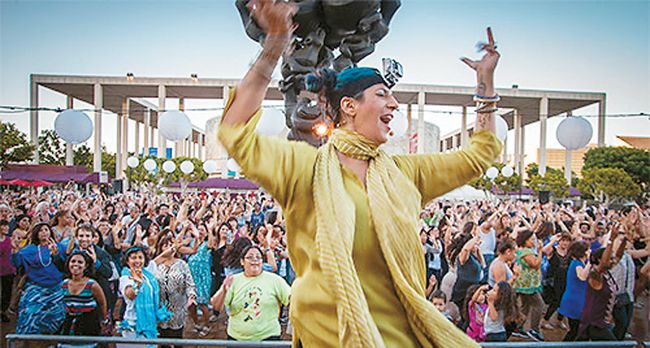 On June 3rd, LA Music center is having a kick off of its Friday Night Dancing event, which you can spend your Friday night with a dance fever.
This 'free' event, created by LA Music Center, will be available on every Friday from 7PM to 11PM at LA Music Center and Grand Park until September 2nd.
This event is programmed with two parts: Dance Downtown (7-11PM) and DJ Nights (8-11PM). There are also free dance lectures provided for beginners or people who simply have interests in dancing.
DJ Nights event will feature famous DJs active in California and it will show a variety of music and dance performances to joyfully share the Friday night with participants.
Original document available from http://www.koreadaily.com/news/read.asp?page=2&branch=NEWS&source=LA&category=&art_id=4314254
Translated by Audrey Joung