The food industry within Los Angeles Koreatown is facing an alarming trend of stricter policies to ensure sanitary services to customers as the Department of Public Health (DPH) began clamping down on its regulations to keep the city's restaurants clean.
Earlier this month, DPH's inspection, which recently became stricter than ever before, revealed that of all restaurants found with some level of unsanitary issues, 30 percent are based in Koreatown. The inspection led to 14 Koreatown restaurants shutting down.
The consensus among those in the industry is that the DPH inspection has become excessively strict to a point at which it is now difficult for many of the town's restaurants to fully satisfy the sanitary requirements given the nature of how most Korean food is made and stored, as it requires fermenting, pickling or marinating of some sorts.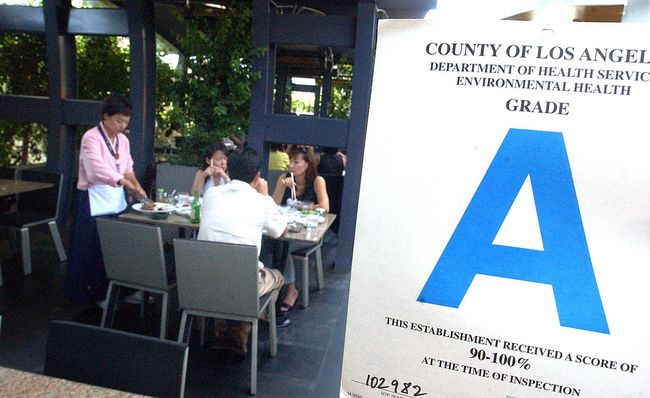 "It was a bit too much this time," a restaurant owner on 6th Street said of the inspection. "The inspectors even removed the silicon we've sprayed on parts of the walls to block rodents from entering our space to check every corner of the restaurant."
Along with the clampdown, the DPH is now hitting restaurants with a longer period of suspension for violating its regulations. Whereas previous suspensions of unsanitary restaurants only lasted for one to three days, the recent inspection has resulted in some businesses being forced to stall operations for up to six days.
"We have a kitchen that is only 200 square feet," said one Koreatown restaurant owner. "But the inspector lapped around this small area seven to eight times. The duration of the inspection was at least twice or three times longer than what it had been."
"I've been in the food business for more than 20 years," said another restaurant owner on 8th Street. "This is the first time the inspection was this thorough. The inspectors even put on kneepads and they were crawling into every corner of the restaurants."
In previous years, the DPH held inspections of restaurants once or twice per year. However, many restaurant owners in Koreatown said that they have been told that the DPH is planning on inspecting the restaurants at least once every two months from now.
"We could not pass the tests and had to close for four days," said another restaurant owner, whose business is located on 6th Street. "We started getting pest inspection on a weekly basis now to make sure we keep the restaurant as clean as possible."
The stricter inspection is making maintenance especially difficult for restaurants located inside of the town's older properties.
"It's not easy to full eradicate rodents out of old structures," said a restaurant owner whose operation on 6th Street and Alexandria Avenue was suspended this month. "Regardless of how hard we try to keep the space clean, there are areas around the building that's leaking. There needs to be a collective effort with businesses and the property owners to keep the building as clean as we possibly can."
By Soo yeon Oh