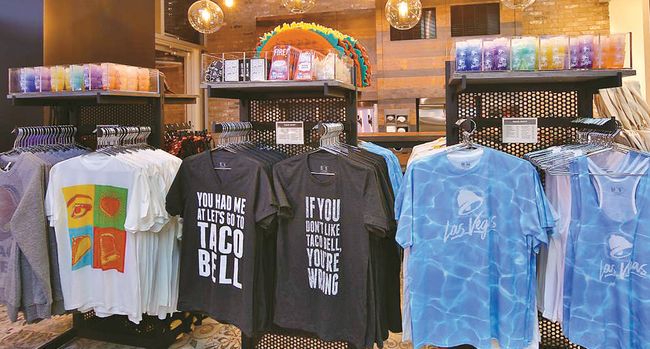 Taco Bell has recently unveiled the new type of flagship store.
The latest Taco Bell location in Las Vegas is more special than any other. Opened on November 14, Taco Bell Cantina is offering new Taco Bell experiences to its customers.
This 24-hour Mexican fast food restaurant features a retail shop selling Taco Bell merchandise and "Freeze Wall" serving alcohol-infused slushies, in addition to regular Taco Bell menu items.
Taco Bell Cantina in Las Vegas is the fourth flagship store of the chain, following those in San Francisco, Chicago, and Austin. However, 24-hour service and alcohol-added "Twisted Freezes" are available only at the Las Vegas Location.
Taco Bell plans to bring this kind of Cantina-concept restaurants to Berkley, Atlanta, New York, and Boston.
Original article by Lee Jae-hee
Translated by Heewon Kim