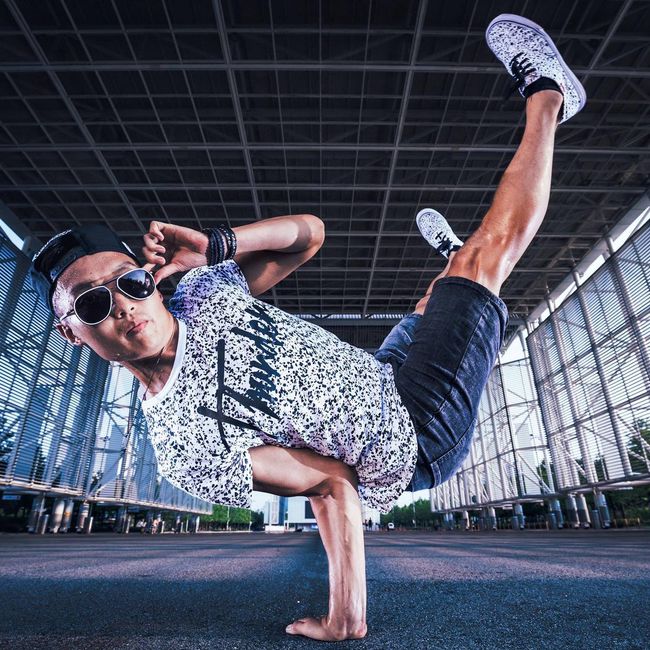 A family in Des Moines, Iowa adopted a 4-month-old baby from South Korea. He grew up without knowing that he was Korean until he became the center of attention at school for "being Asian." He then realized that he could not pronounce the letter "R." His father tried training him for an hour every night before bedtime. By then, he had already lost his confidence. Until he turned 20, the kid avoided saying words that required him to pronounce the "R" sound.
Zach Benson's journey, reported in local newspaper Des Moines Register, is the latest heartwarming story after the Korean-American adoptee has found a passion in dancing. The self-proclaimed "digital nomad," now 31, is traveling around the globe to fulfill his creative nature and to run his business in South Korea and the Philippines.
Benson is a B-Boy, a hip hop dancer. His job requires him to travel around the world to express his passion and creativity. "Dancing gives me freedom," he said.
What is his biggest value in life? "Bet on something you want to do in life and run towards your dream," Benson said.
Benson first piqued his interest in dancing during college. Often a kid who lacked confidence, he was compelled to dedicate himself to dancing, which he says gives him "a way to express" who he really is.
Iowa is obviously a predominantly a region of Caucasians. Benson blamed himself for never being able to pronounce the "R" sound. Avoiding people and conversations became his habit. When he was introduced to dancing to hip hop music, he had finally found liberation. He began by simply mimicking the videos he saw on YouTube.
In 2007, Benson met a girl during a college leadership conference in Iowa. She told him that all he needs is "an ability to deliver his feelings" instead of stressing over his speech impediment. Benson says he has not been worried about engaging in conversations since. His confidence had been restored.
After Benson graduated from Central College in Pella, he was encouraged by a professor to "commit everything" to chase his dream. He went on to work as a volunteer to help the impoverished in Atlanta and also as a trainer at a fitness center in Des Moines.
The breakthrough moment for Benson came in 2010 when he made it to the fourth round of the reality TV show "So You Think You Can Dance." That is when he decided that he simply cannot give up on dancing. He enrolled at a dancing school in Los Angeles. By featuring in music videos and TV ads, Benson was able to build his resume.
Benson also worked as a teacher for teenagers in his home country. His wife was enriched as he met his biological parents and girlfriend during his stay in Daejeon, South Korea.
Moreover, Benson is not simply just another dancer. He is currently running his own consulting firm and works as a social media promotion strategist in Korean and the Philippines. In March, he told the audience during his TED lecture that "failures are a stepping stone to one's dream" and that dancing gives him "freedom and lights a fire on his passion."
By Hyoungjae Kim