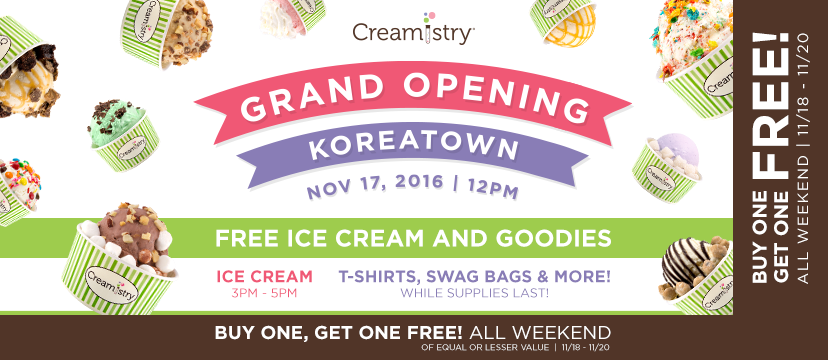 Cremistry, California-based liquid nitrogen ice cream parlor, is now scooping – or should I say freezing? – ice cream in Koreatown.
Creamistry is a franchise ice cream shop specialized in liquid nitrogen ice cream. At Creamistry, customers are offered with a wide variety of ice cream flavors ranging from cereal flavors like Cap 'N Crunch and Fruity Pebbles to creative flavors like Cookie Butter Cookies & Cream and Tiramisu. Nitroshakes and Sundaes are another treats to try if you want something more special.
Opening their first store in Koreatown, Creamistry is offering free ice creams and goodies to customers visiting the store today. Free ice creams are scooped from 3 PM to 5 PM and t-shirts are handed out for the first 200 customers.
Location: 3510 A west 8th st. LA CA 90005
Original article by Korea Daily Los Angeles
Translated by Heewon Kim