If someone asks me what I think is the best food to accompany a glass of cold beer, I answer without hesitation that it is Korean-style fried chicken. Whether it's classic greasy yet crispy fried chicken or one marinated with garlic and gochujang, fried chicken is hands down the best anju for beer.
This mouthwatering combination of the two gave birth to the compound word, Chi-maek ("Chi-" obviously stands for chicken and "-maek" is from Korean word for beer, maekjoo).
Visiting different fried chicken places in Koreatown to enjoy Chi-maek, one thing that always disappoints me is the 'maek' part. Most of the places I've visited either didn't serve alcohol or had beer options limited to major brands like Coors or Budweiser.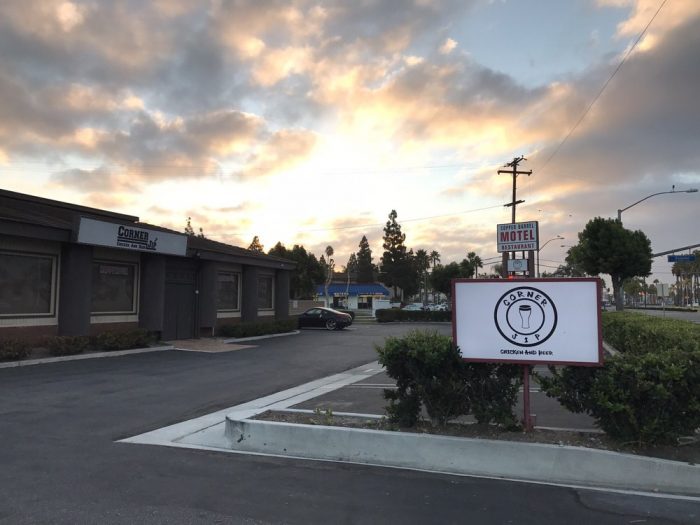 So when I heard of this new Korean pub opened in Buena Park, I instantly got excited. Corner Jip, which introduces itself as a "delicious pub," proudly serves a range of craft beers brought from local breweries.
Fried chicken options, too, are more various than other places. From old-fashioned Oven-Roasted Whole Chicken to creative options like Honey Butter Fried Chicken and Green Onion Fried Chicken, you can try a number of chi-maek combinations.
Menu items at Corner Jip are not limited to fried chickens. The pub also serves five different kinds of tukpokki and other Korean-inspired bar food like Kimchi Pasta and Spicy Pork Ribs.
If you want to enjoy a premium Korean pub experience over the weekend, Corner Jip would be a great option.
Original article by The Korea Daily Los Angeles
Translated and edited by Heewon Kim