The city of San Gabriel will host 'Lunar New Year Festival' on Saturday, January 28 in Mission District.
The festival will be held from 11 am to 10 pm with 30 outdoor stages of live performances, dance competitions, food trucks, craft beer garden, kids zone, calligraphers, fortune tellers, chalk art contest, and art show. It will also feature newly added areas such as Street Food Fair, Crafts Village and Dessert Land.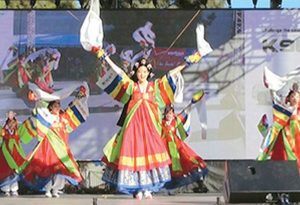 The dance performance presented by Jung Im Lee Dance Academy (12:25 pm) and Taekwondo stage (12:00 pm) will be staged as well. Also the festival hosts Kinjaz Dojo Annual Dance Tournament from 3:15 pm to 4:15 pm. The competition will be judged by professional dancers.
This year's festival will have a various food trucks and booths. To add more diversity and fun, the festival is accepting vendors for unique food, products, crafts and art, as well as sponsors for Kinjaz Dojo Annual Dance Tournament and Chalk Art Contest.
For those who are interested to join or sponsor the festival, registration is available on the website.
Original article by In-gook Hwang
Translated by Narae Lee