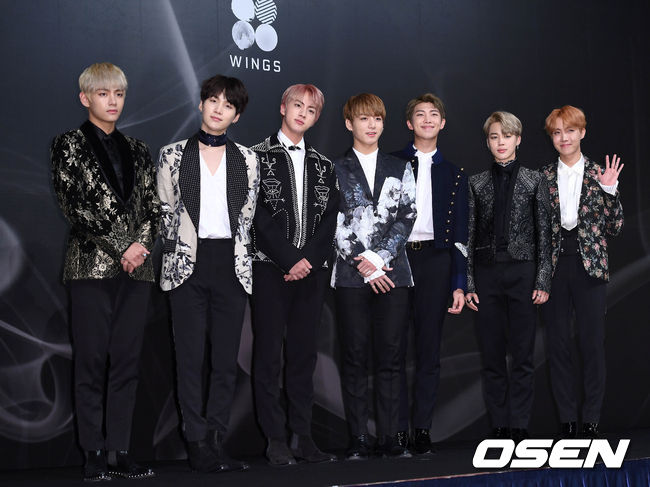 BTS's latest album "WINGS" has been placed on the very top of Gaon's 2016 Album Chart, named as the most selling album.
According to Gaon Music Chart's announcement of January 13, BTS's second studio album "WINGS" recorded 751,301 sales of records, taking the first place on the year's chart. This record breaks not only the 2016's, but also the full record since the establishment of Gaon Music Chart in 2010.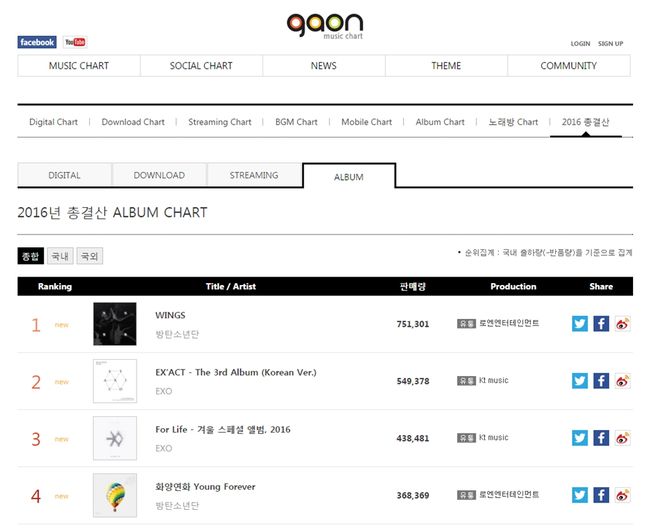 Gaon Music Chart is a music record chart of Korea powered by Korea Music Content Industry Association.
Along with "Wings," "Young Forever," BTS's special album released last May, is listed on the fourth place, selling 368,369 units.
BTS is continuing their way to be the global K-pop leader. The group has been awarded Artist of the Year at MAMA 2016 and Album of the Year at MMA 2016. Their accomplishments are honored outside of Korea as well, listed in four categories of Billboard's Chart.
Starting with the Seoul concert on February 18 and 19, BTS is having a world tour concert.
Original article by Park Hyun-min
Translated by Heewon Kim