Even when you're short on cash, you deserve good food. If you look around, you will be surprised at the wide range of food available at such low prices. Here are some of the best Asian cheap eats in Los Angeles.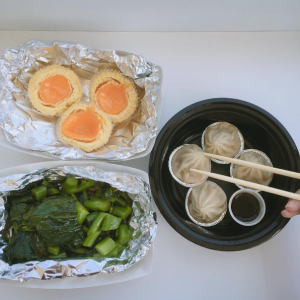 1. ixlb Dimsum Eats
Located on the corner of Sunset Boulevard and Bronson Avenue, ixlb Dimsum Eats is a takeaway dimsum restaurant offering the full range of dimsums – at the surprisingly low price of $3.95 apiece. Whichever you choose among transparent shrimp har gow, juicy xiao long bao, fluffy scallion pancake or crisp egg tart, you will get three to four pieces of them only with four dollar bills.
5900 Sunset Blvd, Los Angeles, CA 90028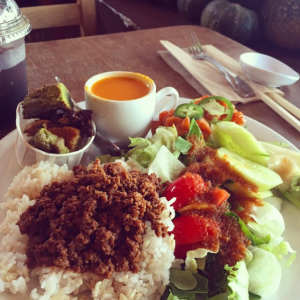 2. Yuko Kitchen
If you're hungry for Japanese food, whether it's a rice bowl, sushi rolls, or a warm bowl of udon, visit Yuko Kitchen to find delicious Japanese dishes. This place offers a lovely ambiance with relaxing patio, not to mention great selection of simple Japanese food and vegetarian menu available at affordable prices. Our rec is one of the special plates – assortment of salad, soup, meat over rice, and dessert only for $9.85.

5484 Wilshire Blvd, Los Angeles, CA 90036
3. Top Leaf
Located in Westwood Village, Top Leaf serves delectable Chinese dishes to students at UCLA days and nights. With the aim to fulfill the cravings for authentic Chinese food, UCLA alum and student owners of Top Leaf serve traditional Chinese items, including noodle bowls, fried rice and steamed buns. Opening until 2 am, Top Leaf also is the perfect place to satisfy your comfort food cravings late at night.
952 Gayley Ave, Los Angeles, CA 90024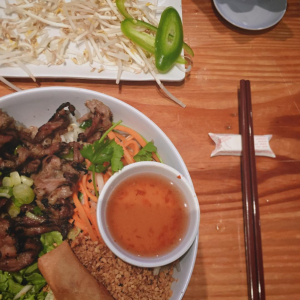 4. Nong La
Nong La in Little Osaka is always crowded with people who want to fill their bellies with quality yet affordable Vietnamese dishes. Pho, banh mi and other Vietnamese fare as well as imported beers and rich Vietnamese iced coffee are all available here. While bahn mi – warm French baguette sandwich filled with pickled vegetables and meats – serves as the perfect choice for lunch, Pho and Bun do so for your dinner.

145 N La Brea Ave, Los Angeles, CA 90036 
By Heewon Kim