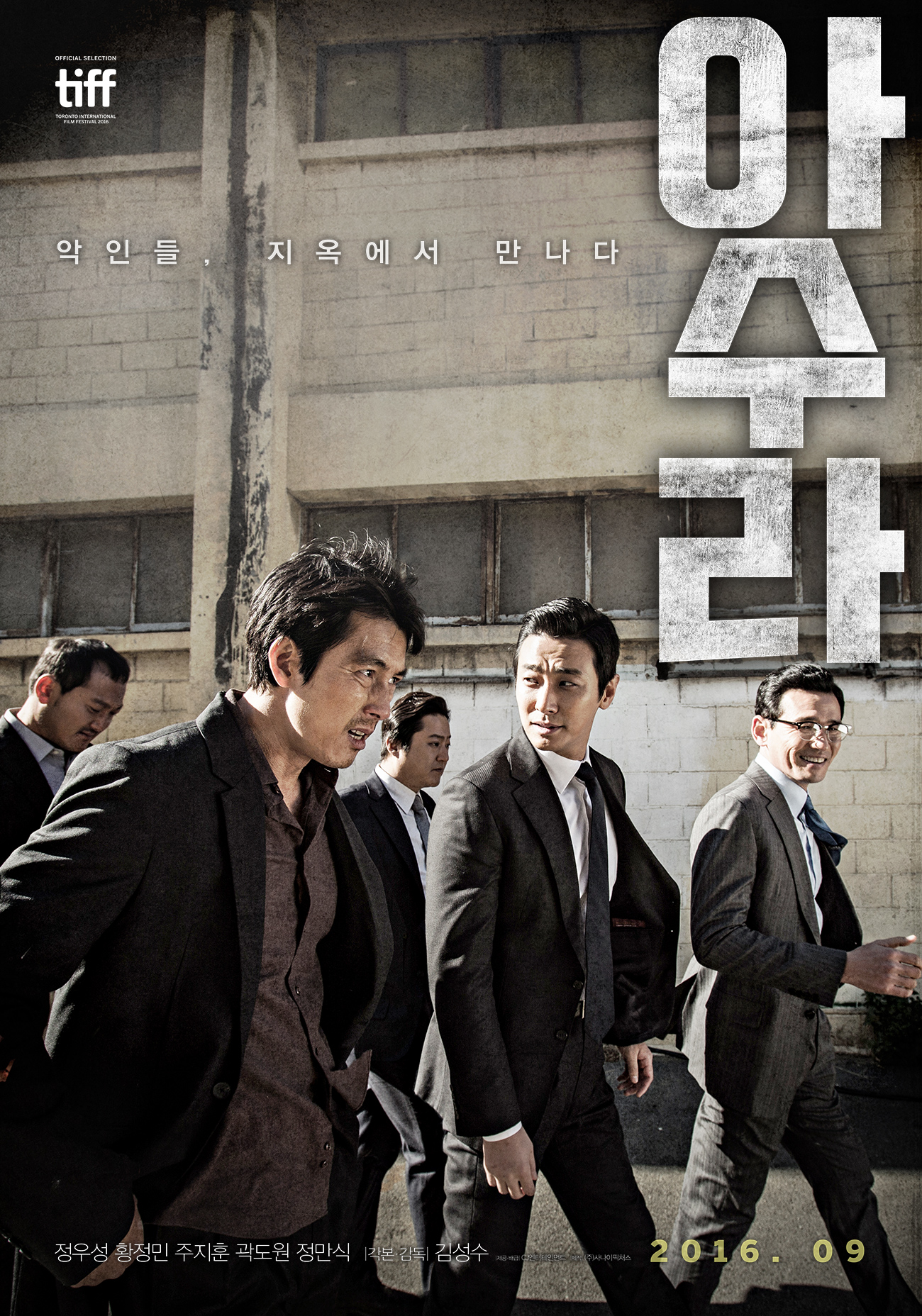 Director Kim Sung-soo's crime thriller, Asura: The City of Madness, is ready to continue its fame in theaters across North America.
Asura, which stars veteran actors including Hwang Jung-min, Jung Woo-sung, and Kwak Do-won, is receiving much love from the local movie fans, breaking the records for an R-rated film at the Korean box office.
Even before its opening, people paid much attention to the film for its trust-worthy actor line-up. Los Angeles CGV Cinemas introduced the film for the first time in North America on October 7 and the film opened in 30 other cities, including New York, Chicago, Toronto, and Washington D.C., on the following weekend.
Audience reaction is positive, especially among the fans of the genre. As the LA Times writes, "[Asura's] relentless pace and pungent atmosphere elevate the film above the typical grim crime stories soaked in blood and despair."
If you're a fan of Oldboy, New World, Inside Men, or other Korean action noir films, Asura: The City of Madness won't disappoint you.
Watch the trailer of Asura: The City of Madness below!
Original article by Koreadaily Los Angeles
Translated by Heewon Kim