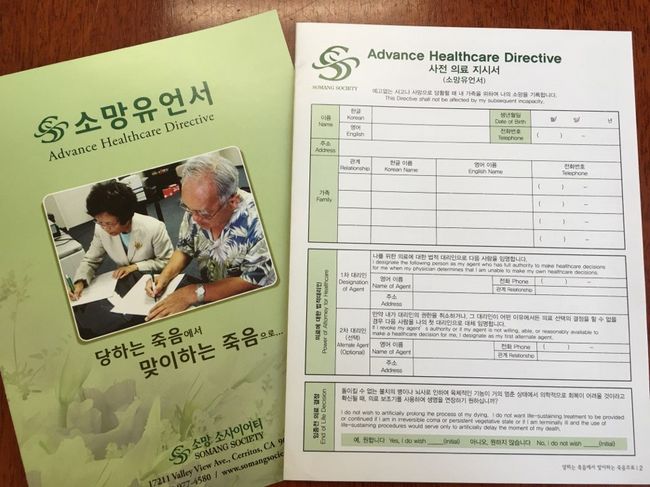 FAQs about Advance Directive
– Why should I fill out my Advance Healthcare Directive?
Submitting the Advance Healthcare Directive provides an opportunity for you to avoid receiving unwanted medical treatment or care. It also gives clarity to your family in times when they may be struggling to deal with your illness.
– Who is eligible to submit the Advance Healthcare Directive?
Any able-bodied person over the age of 18 can submit the application.
– Who acts as my representative?
Your priority representative is your immediate family. Personal acquaintances could be your alternate representative, but not doctors, social workers or paid employees.
– Do I need to bring a witness when I submit my Advance Healthcare Directive form?
You must bring at least two witnesses. One witness could be anyone over 18 years of age while the other witness must be an adult who is not set to receive your financial inheritance. In case you're unable to bring two witnesses, your paperwork must be authorized by a notary.
– Who keeps my paperwork?
It is encouraged that you submit your application after a considerable amount of time in which you have discussed the details with your family. Copies of the form you have submitted should be kept by your representative as well as your medical specialist.
For more questions, please call (562)977-4580 or access www.somangsociety.org
By Byong Il Kim