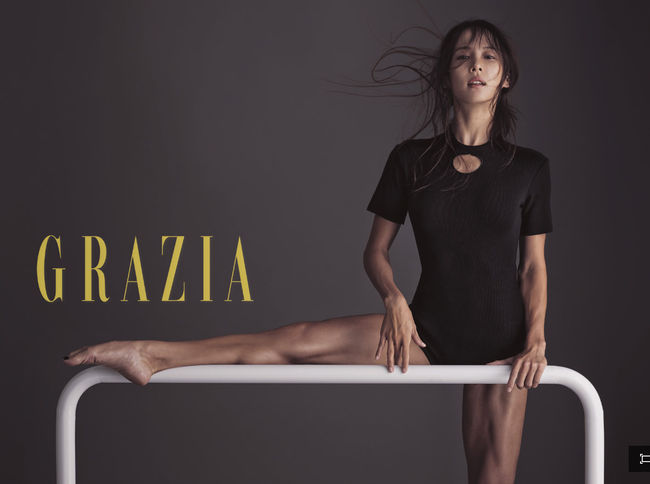 Actress Jo Yeo-jung said she keeps her perfect and healthy body with dancing.
Fashion magzine Grazia released their new photo shoot with Jo Yeo-jung on 25th. With the beauty photo shoot, Jo showed off her unique chraisma.
In the photos, Jo wears a black colored body suit and white colored lace blouse, completing the mono-tone chic look. Furthermore, her natural makeup and hairstyle added more beauty in the photos.
Another thing that was attractive was her body muscles. She has been showing her love and passion for 'tanz play' through her personal Instagram account. In the interview, she proved that she is very passionate about dancing by saying "Dancing is very good that it helps you heal not only your body, but also your mind".
More photos and interview of Jo Yeo-jung are available in the November issue of Grazia.
Original article available at http://www.koreadaily.com/news/read.asp?art_id=4709077
Translated by Audrey Joung