Alcohol infused ice cream has finally landed on Koreatown. At the newly opened dessert lounge Milk Tavern you can find 7 different kinds of boozy ice creams, in addition to a whole variety of cereals.
Opened only a few weeks ago, Milk Tavern is an ideal place to hang out, especially for adults who want to keep the fun of childhood while still enjoying one of the best parts of the adulthood – alcohol. Currently, the place is serving 7 types of liquor infused ice creams, including whiskey-inspired flavors like Maker's Mark and Jameson. Ice cream floats made with beer or champagne make another great choice.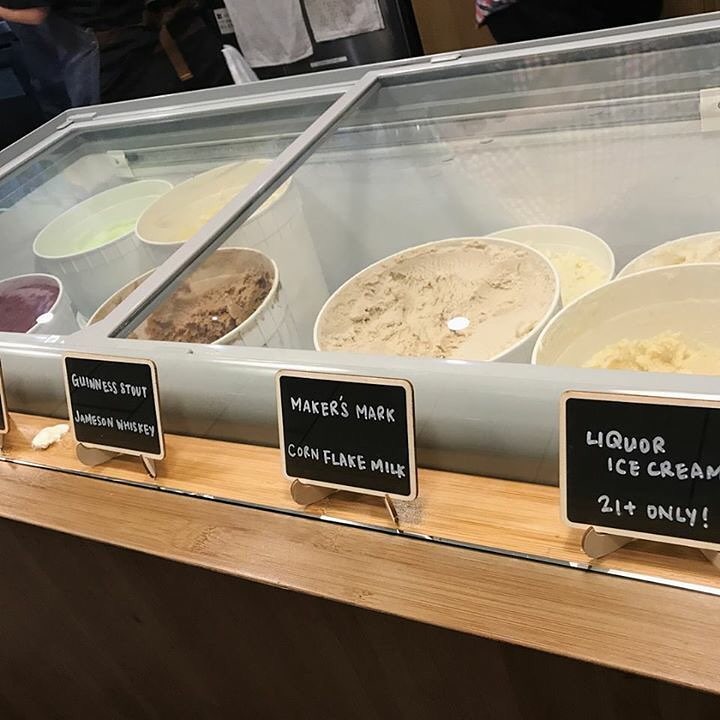 Boozy ice cream, however, isn't the only reason you must pay a visit to this 21 and over only dessert lounge. At Milk Tavern, you can also find cereal soft serves that taste just like everyone's favorite cereals – Cap'n Crunch and Cocoa Puffs. The place also pours milk to your choice of cereal, or make shakes out of them.
Milk Tavern doesn't forget to offer options for those who don't have a sweet tooth by preparing a great selection of beers.
Milk Tavern
528 S Western Ave
Open 2 PM – 2 AM
By Heewon Kim