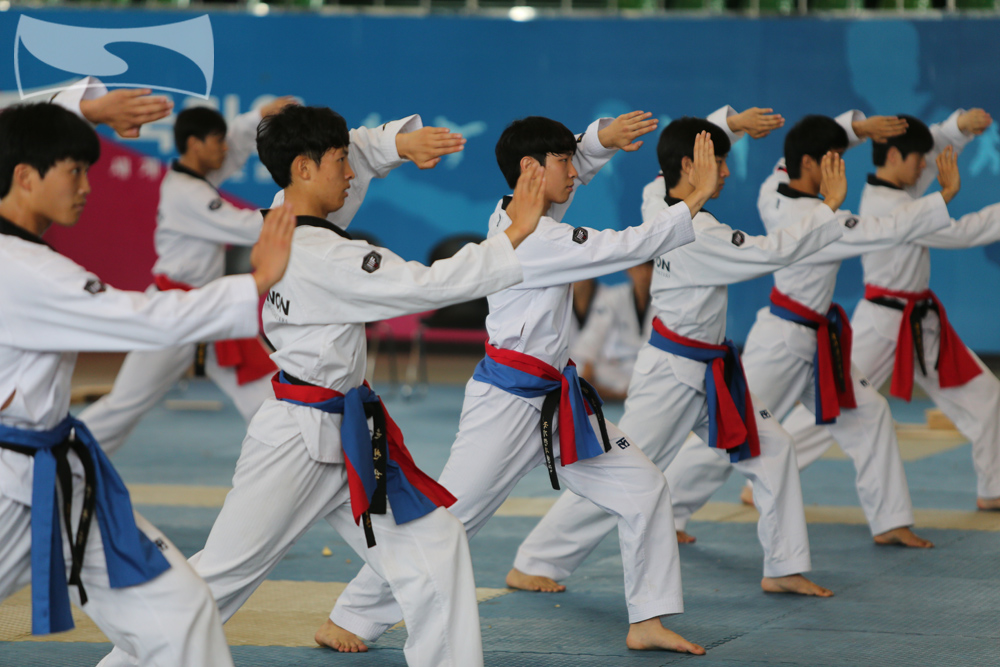 The Mecca of taekwondo is coming to Los Angeles. Kukkiwon, the World Taekwondo Headquarters, is bringing its first branch to Los Angeles, CA to expand taekwondo's unique brand value to the greater world.
Last month, Kukkiwon passed the final approval for Kukkiwon America Inc. The location for its office is still in discussion among several candidates in Los Angeles Koreatown.
Kim Jin-seop, manager of Planning Division at Kukkiwon office, said that the upcoming Los Angeles branch will play a significant role in bringing taekwondo back to the limelight by offering various programs including seminars, demonstration, and training programs.
"Los Angeles will become the connection city for the Korean wave of sports," said Kim. "We will also aid the communication between the headquarter in Korea and taekwondo athletes here in the U.S."
The necessity of Kukkiwon's U.S. expansion has been suggested for a long while. Among 9,733,962 certified poom/dan holders, 307,113 are in the U.S., comprising the highest proportion following those in Korea. There are also about 40,000 taekwondo gyms in the states, 4500 of which are located in California.
Kukkiwon America Inc firstly will focus on the promotion test, with an aim to bring up the capacity of taekwondo in the U.S. This is good news to those with higher dan – previously, high dan promotion tests above 7th were available only in Korea but once it becomes available in the U.S. too, it is prospected that the number of high dan holders in the U.S. will increase.
There are also worries about Kukkiwon's U.S. expansion.
Different from those in Korea, masters in the U.S. are given authorities to hold promotion tests independently. If Kukkiwon takes charge of the promotion test, it might diminish such authority, as well as the revenue derived from it.
However, Kim assures that the current system in the U.S. will be maintained. "It is Kukkiwon's policy to support the masters," Kim emphasized.
Original article by Hwang Sang-ho
Translated by Heewon Kim