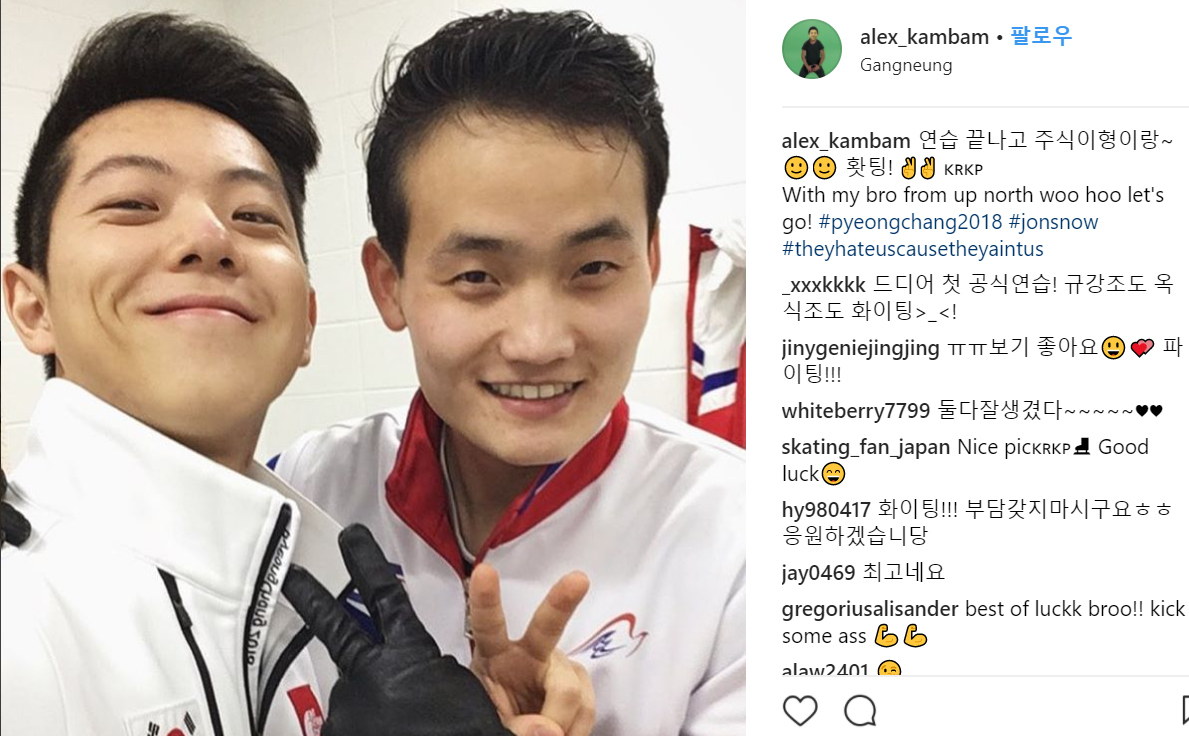 Korean figure skater Gam Gang-chan, who is competing in Pairs at PyeongChang 2018 Winter Olympics, uploaded a picture with a fellow skater from North Korea.
On February 5, Gam shared a selfie with North Korean figure skater Kim Joo-sik on his Instagram. The caption reads, "With my bro from up north woo hoo let's go! #pyeongchang2018 #jonsnow #theyhateuscausetheyaintus"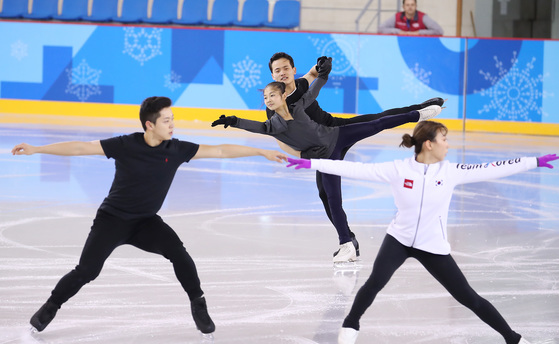 Gam took the picture on February 4 after the practice with the Kim Joo-sik-Ryom Tae-ok team, as well as his partner Kim Gyu-eun. Two male figure skaters met each other in 2017 when they were trained by the same coach in Montreal. The two promised each other to practice hard to meet at PyeongChang Olympics.
Gam Gang-chan, who moved into the athletes' village in Gangneung on February 1, stated that he will "present a great performance with Tae-ok and Joo-sik."