Earlier, Sistar surprised fans announcing their collaboration with world-famous musician Giorgio Moroder in the newest song, "One More Day."
And today, Sistar surprises us once more by releasing a music video featuring quite an unusual theme as a K-pop music video. The music video for "One More Day" follows the LGBT-oriented narrative.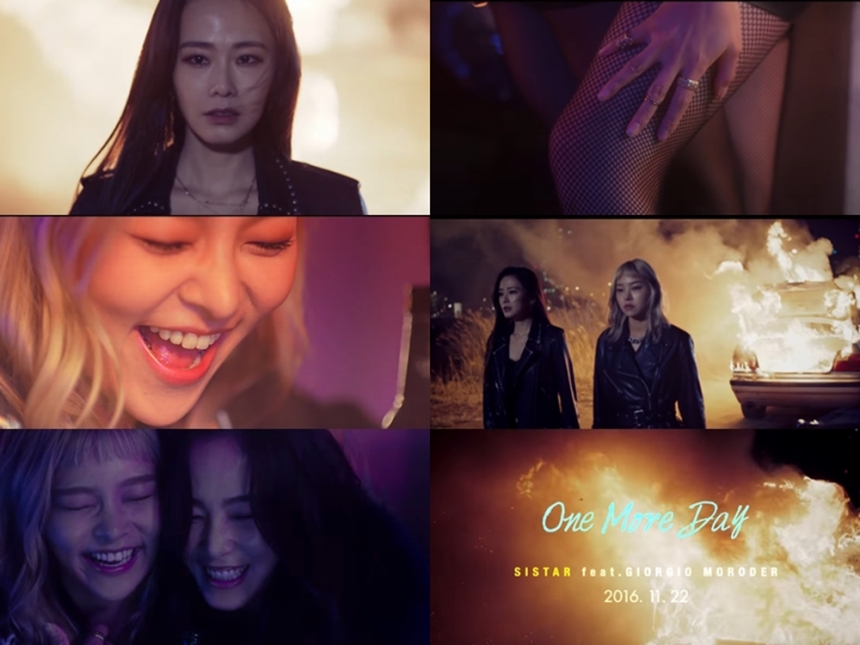 A typical K-pop music video comprises some plot and choreography that highlights visual aspects of the group members. However, Sistar members don't dance or even make appearances in the music video released on November 22 at midnight KST.
Instead, actress Hong Su-hyun and model Song Hae-na act the two female leads. In the plot, two girls kill the abusive boyfriend and walk away leaving his burning body behind.
Watch the music video for Sistar's One More Day below!

As controversies over Mamamoo's recent music video have shown, narratives in K-pop music videos are still very male-dominant and sometimes even female-abusive, not to mention that they are always heterosexual.
It's still too early to say that Sistar's new music video has broadened the spectrum of what to be said in K-pop. However, the music video is surely taking a brave step toward the broader world!
By Heewon Kim