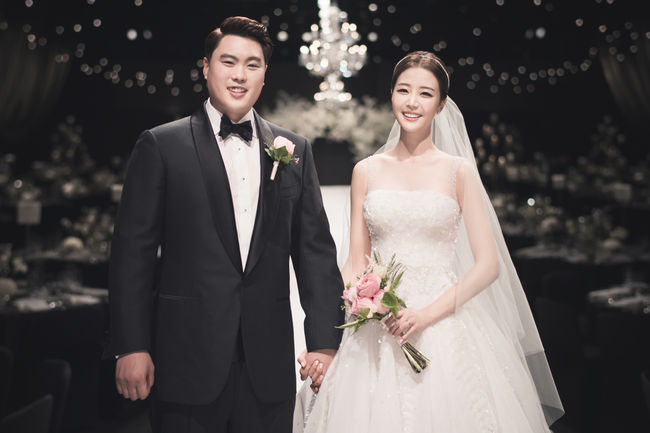 Baseball player Ryu Hyun-jin and sports announcer Bae Ji-hyun got married.
Bae Ji-hyun's agency Koen Stars announced on 5th, "Ryu Hyun-jin and Bae Ji-hyun got married on January 5th, 2018". Along with the announcement, the agency shared a picture of the couple's wedding. In the picture, the bride and the groom both look happy showing big smiles.
Ryu and Bae had their wedding at the Shilla Hotel with the best man Yoo Jae-suk. The couple were both born in 1987, and they first met through an introduction by MBC sports commentator Jung Min-chul.
Original article
Translated by Audrey Joung