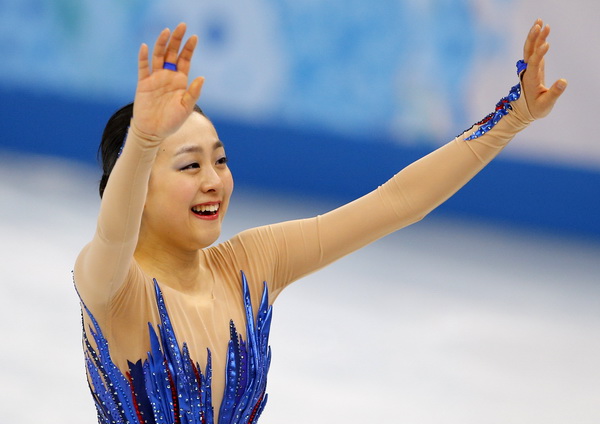 Japan's proud figure skating star Mao Asada announced a sudden retirement on Monday, April 10 through her blog, writing, "After last year's Japan nationals, all the goals that had kept me going disappeared, along with my will to compete."
On Wednesday, April 12, Asada officially announced that she is stepping down from competition at a press conference held at a hotel in Tokyo, which was attended by 350 local and international media.
Her sudden announcement stunned Japan, especially because it contradicts her announced plan to compete through the 2018 Winter Olympics in Pyeongchang, Korea.
"I've started considering [the retirement] after Japan Figure Skating Championships in December last year and made the decision in February," answered Asada to the question asking when the decision was made. "I've thought hard if I would be able to forgive myself for renouncing the 2018 Winter Olympics in the far future."
One of the popular questions at the press conference included that regarding the rivalry with South Korea's Yuna Kim, which has started in 2010 when Asada took silver behind Kim at the Vancouver Olympics. The prolonged rivaled had continued for years until 2014, when Yuna Kim retired.
"We exchanged positive stimulus with each other," said Asada. "We encouraged each other so that we could grow together."
Local fans are sending thanks to Asada for her years-long good works. The central government's top spokesman Yoshihide Suga, too, expressed appreciation by commenting that "she is a rare athlete that many fans have loved for a long time."
By Heewon Kim