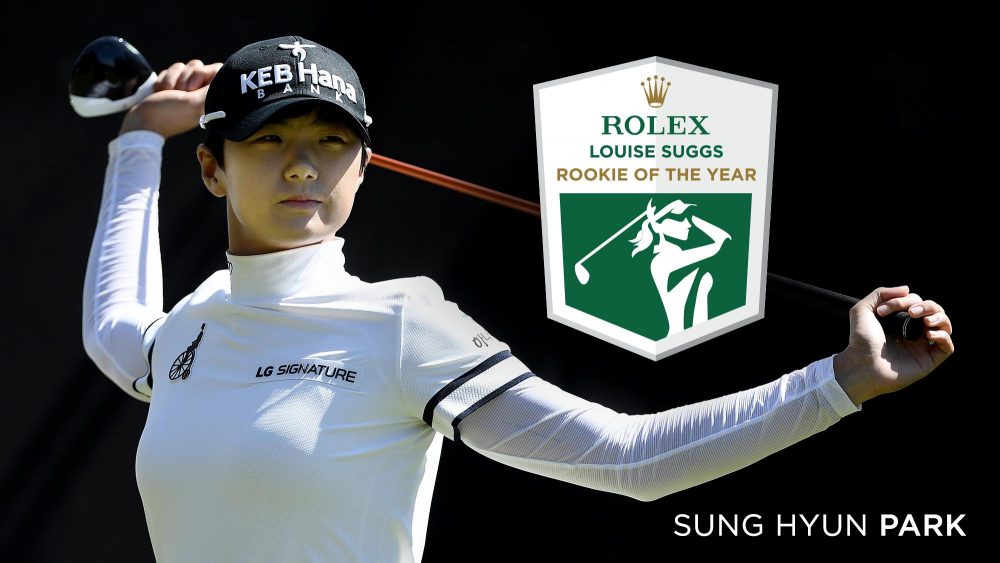 South Korean golfer Park Sung-hyun has won the LPGA Tour's Rookie of the Year award.
On October 18, the LPGA Tour announced that Park is receiving the 2017 Louise Suggs Rolex Rookie of the Year award. The 24-year-old, who's currently world number 2, has five events remaining on the season's schedule.
Having earned 1413 points, Park has a 798-point lead over Angel-Yin. LPGA explains that the point gap marks the third-largest margin of victory in the history of the award.
Park Sung-hyun becomes the 11th player from South Korea to win the honor. Previous Korean golfers who have won the awards are Park Se-ri (1998), Kim Mi-hyun (1999), Han Hee-won (2001), Ahn Si-hyun (2004), Lee Seon-hwa (2006), Shin Ji-ae (2009), Seo Hee-kyung (2011), Yoo So-yeon (2012), Kim Se-young (2015), and Jeon In-gee (2016).
"This is really special because you only get one chance in a lifetime," said Park. "Taking this opportunity, I want to be a better player."
Original article by Kim Ji-han