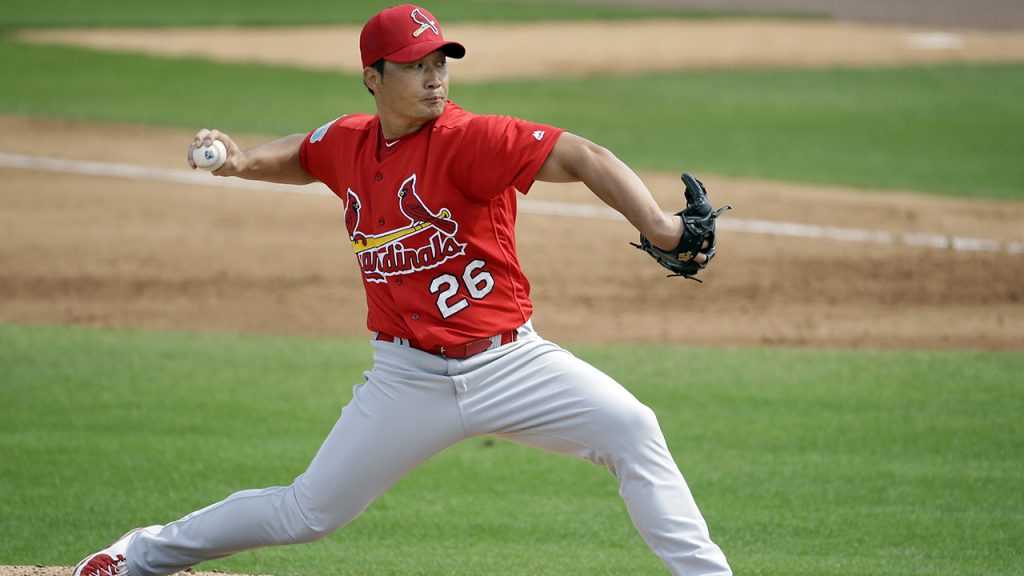 Some MLB journalists claim that St. Louis Cardinals should offer Oh Seung-hwan this off-season a extended contract.
Brian Walton, a longtime beat reporter of Cardinals, published an article "Top Story #4: Oh Saves Season," talking about Oh's outstanding stats in 2016. Walton has been naming "the best relief pitcher of the year on the St. Louis" since 2010 and he has already mentioned Oh as the best bullpen pitcher of 2016. Also, he urged that Cardinals has to set with their ninth-inning duties for 2017 after Oh's unexpectedly strong and valuable showing in 2016.
Walton explained how Oh became the top relief pitcher on the club; surprisingly, no one indeed could have expected that he would be, back in the spring camp 2016.
"The right-hander forged an ERA of 1.92 to go with a 6-3 record, 19 saves in 22 opportunities and a strikeouts per nine innings mark of 11.6. Among 43 National League relievers with at least two saves, only Aroldis Chapman, Kenley Jansen and Mark Melancon had lower ERAs than Oh" said Walton.
"In January, the Cardinals signed Oh to a two-year contract, with the second year vesting when he made his 30th appearance this season," he added. "In the deal, Oh did not receive closer's money, with a base salary of $2.5 million this season and $2.75 million next".
According to Walton, Oh appeared in a team-high 76 games for pitchers this season, just six off a share of the National League lead. Among Cardinals relievers, Oh led the way in ERA, fielding independent pitching (FIP), wins above replacement (WAR), saves and save success rate. In his first half role as setup man, Oh logged 14 holds.
"Earlier this winter, when some Cardinals fans and writers were wishing the club would pursue top free agent closers Jansen and Chapman, I disagreed. Instead, I urged them to recognize the elite closer the team already has in Oh. Further, if I had the team's investment decision, I explained why I would spend 2017 on offense, rather than pitching. I went on to recommend Cardinals to approach Oh this off-season with an extension offer to keep him with the club beyond 2017," Walton legitimizes his opinion.
Original article by Tae-woo Kim, OSEN (skullboy@osen.co.kr)
Translated by Narae Lee