You're in the middle of an eerie village. Your heart beats rapidly as you begin to suspect the villagers have more secrets than they're letting on, but you take comfort in the fact that the village is on a computer screen, reminding you that you're not stuck in the webtoon you're reading.
Manhwas, or comics, have become massively popular in South Korea. Since 2003, Korean manhwas have been presented as webtoons, a series of comic strips published online on an internet portal website like Daum. These websites have become a platform for sharing comics online, spreading stories across the world to the United States as well. Popular webtoons have even been developed into television series.
Two notable webtoonists have helped shape manhwa culture into what it is today. Though authors Yoon Tae-ho and Mujeok Pink encompass different styles of drawing and genre, they both possess a passion for storytelling.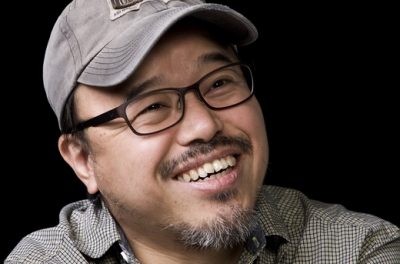 Webtoonist Yoon Tae-ho acted as a pioneer leading the transition from printed, black and white manhwas to webtoons. In his first hit online series, Yoon created an eerie world in his murder mystery webtoon Moss (이끼). The classic whodunit storyline, inspired by gothic literature about one man's journey to uncover the truth behind his father's death, became an internet sensation after its publication in 2008 to 2009.
Yoon, known for reflecting the reality of Korean society in his work, garnered 1 billion hits on his twelfth webtoon Misaeng (미생) published on Daum from 2012 to 2013. Young Koreans resonated with the office politics depicted in the webtoon, commiserating with the main character's life of a corporate underling.
Recipient of the 2010 Korean Content Awards Manhwa category, Yoon encourages aspiring webtoonists to continue developing original content, stating that it is the best way to succeed as a cartoonist.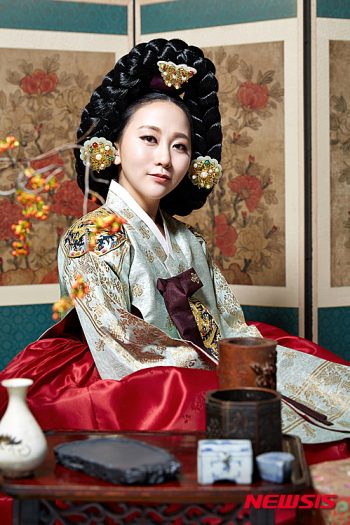 Twenty-seven-year-old webtoonist Mujeok Pink has crafted her own material from a young age. Armed with a passion for historical storytelling, Mujeok Pink enjoys incorporating plots centered on Korean dynasties. In her famous webtoon Joseon-wangjo-shiltok (조선왕조실톡), Mujeok Pink gave insight into the Joseon Dynasty, receiving a 10 out of 10 on the internet portal Naver for the series.
As a way to interact with her fans, Mujeok Pink communicates with the online manhwa community through the comment sections of her comics. Known for her offbeat perspectives and fresh storytelling, Mujeok Pink seeks input and insight from her fans as she brainstorms new ideas for her upcoming manhwas.
Mujeok Pink continues to create manhwas because of her love for the creative process. As a webtoonist, Mujeok Pink desires to produce content that her readers will enjoy, digging for inspiration in books.
Mujeok Pink advises future webtoonists to balance their work with their personal health.
"Being diligent and healthy are the most powerful weapons. It is important to do the work steadily and at the same time having healthy habits is important," Mujeok Pink said.
Manhwa as a Korean genre has evolved into online webtoons with an explosion of diverse stories from murder mysteries and office dynamics to historical dramas. Even through different mediums, innovative authors like Yoon Tae-ho and Mujeok Pink continue to reveal the power of storytelling.
By Hankyul Sharon Lee