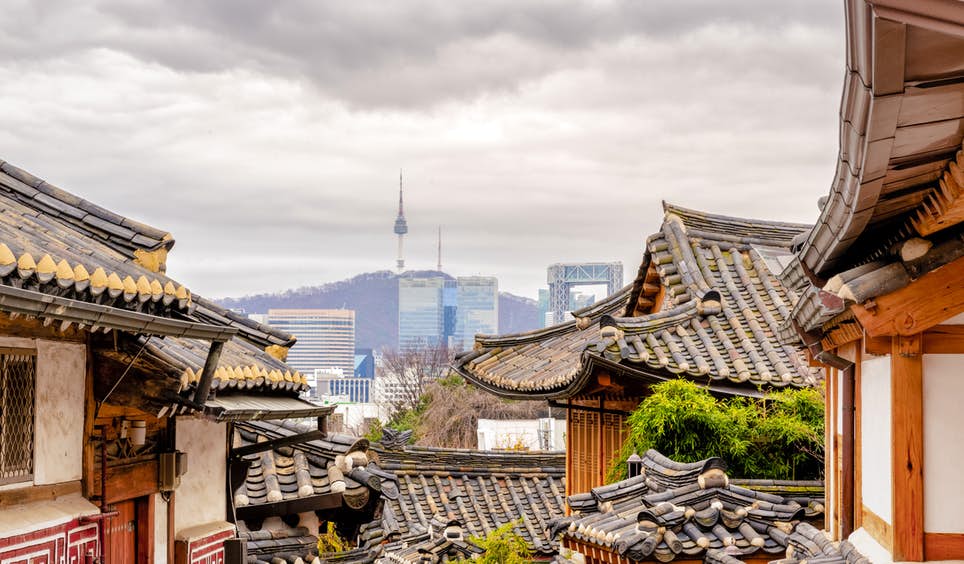 South Korea was selected as one of top 10 countries to travel, according to the list published by Lonely Planet.
In the recent release of the travel guide company's annual Best in Travel, which lists top 10 countries, cities, and regions to travel in the upcoming year, Korea was listed as the second best country to travel. Listed along with South Korea were Chile, Portugal, Djibouti, and New Zealand.
The list writes that the upcoming 2018 Winter Olympics in Pyeongchang, Korea, makes a great reason to visit the country next year.
"And a new high-speed railway line will whisk travelers across the country to the Games," it continues.
The revamped Seoul-lo 7017 is also mentioned as a place to visit in Seoul. Located near Seoul Train Station, the urban high-line park is where cafes, bars, and libraries are located along a disused elevated highway. The park is known for great night views and various cultural events.
The full list of "Best in Travel" is as follows:
Top Countries
1. Chile
2. South Korea
3. Portugal
4. Djibouti
5. New Zealand
6. Malta
7. Georgia
8. Mauritius
9. China
10. South Africa
Top Cities
1. Seville, Spain
2. Detroit, USA
3. Canberra, Australia
4. Hamburg, Germany
5. Kaohsiung, Taiwan
6. Antwerp, Belgium
7. Matera, Italy
8. San Juan, Puerto Rico
9. Guanajuato, Mexico
10. Oslo, Norway
Top Regions:
1. Belfast & the Causeway Coast, Northern Ireland
2. Alaska, USA
3. Julian Alps, Slovenia
4. Languedoc-Roussillon, France
5. Kii Peninsula, Japan
6. Aeolian Islands, Italy
7. Southern USA
8. Lahaul & Spiti, India
9. Bahia, Brazil
10. Los Haitises National Park, Dominican Republic
Best Value:
1. Tallinn, Estonia
2. Lanzarote, Canary Islands, Spain
3. Arizona, USA
4. La Paz, Bolivia
5. Poland
6. Essaouira, Morocco
7. United Kingdom
8. Baja California, Mexico
9. Jacksonville, USA
10. Hunan, China
By Heewon Kim