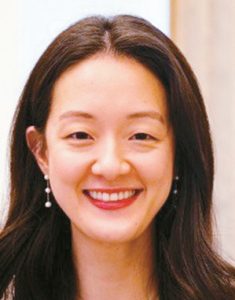 A young Korean American was recognized for her work on Capitol Hill.
Joy Lee (31), a Korean American, was named one of the " 25 staffers who make Capitol Hill run" by The Hill, a political publication.
Lee currently works as a deputy communications director to U.S. Representative Katherine Clark (D-Massachusetts). She is responsible for promoting policy and building the Democratic Party's image.
From the interview with The Hill, Lee said, "Not everything is partisan combat, however, and much of Clark's charge is to work across the aisle to pass bills that enjoy bipartisan support, which means a lot of time coordinating with the office of the majority leader, Rep. Steve Scalise (R-La.)."
"There's constant communication, and I think it's very cordial," Lee said.
Above all, Lee emphasized that the role of an assistant is about finding value.
"It's a job that requires long hours and a lot of hard work, and it's rarely recognized by the public, but I make it a priority in my life," Lee said.
Lee earned her undergraduate degree in Digital and Broadcast Journalism from the University of Georgia and a Master's degree in Communication and Media Studies from Johns Hopkins University. Since 2015, she has served as a Deputy Press Secretary in the office of former House Speaker Nancy Pelosi and began working with Rep. Clark in January.
BY YEOL JANG    [jang.yeol@koreadaily.com]