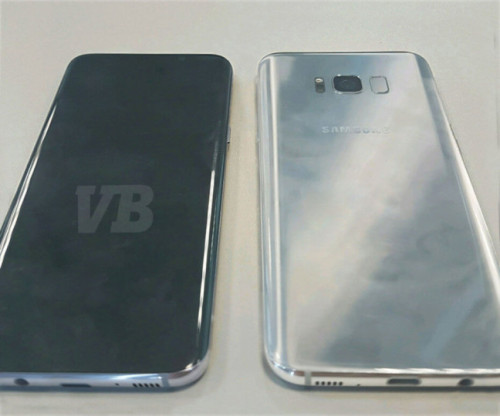 A photo of Samsung's new phone that is assumed to be the Galaxy S8 has been leaked.
IT blogger Evan Blass has released the photo on his Twitter account, arguing it is the new design of the Galaxy S8.
Despite the rumor that Samsung may get rid of the headphone jack on Galaxy S8, there is a headphone jack on the bottom of the phone in the photo. S8 will be released in two models (5.8 and 6.2 inches). They will both have the "Quad HD" resolution for display. the AMOLED display will cover 83% of the front panel, and the display ratio will be 18.5:9.
IT professionals are claiming S8 will be 11% faster than S7, have a graphic function that is 23% more improved, and have a 20% less battery usage.
In addition, professionals have estimated that Samsung will have the release event in New York on March 29th, and officially release the phone in April. Yet, Samsung has said there is nothing specifically decided for now.
Original article available at http://www.koreadaily.com/news/read.asp?art_id=4965496
Translated by Audrey Joung