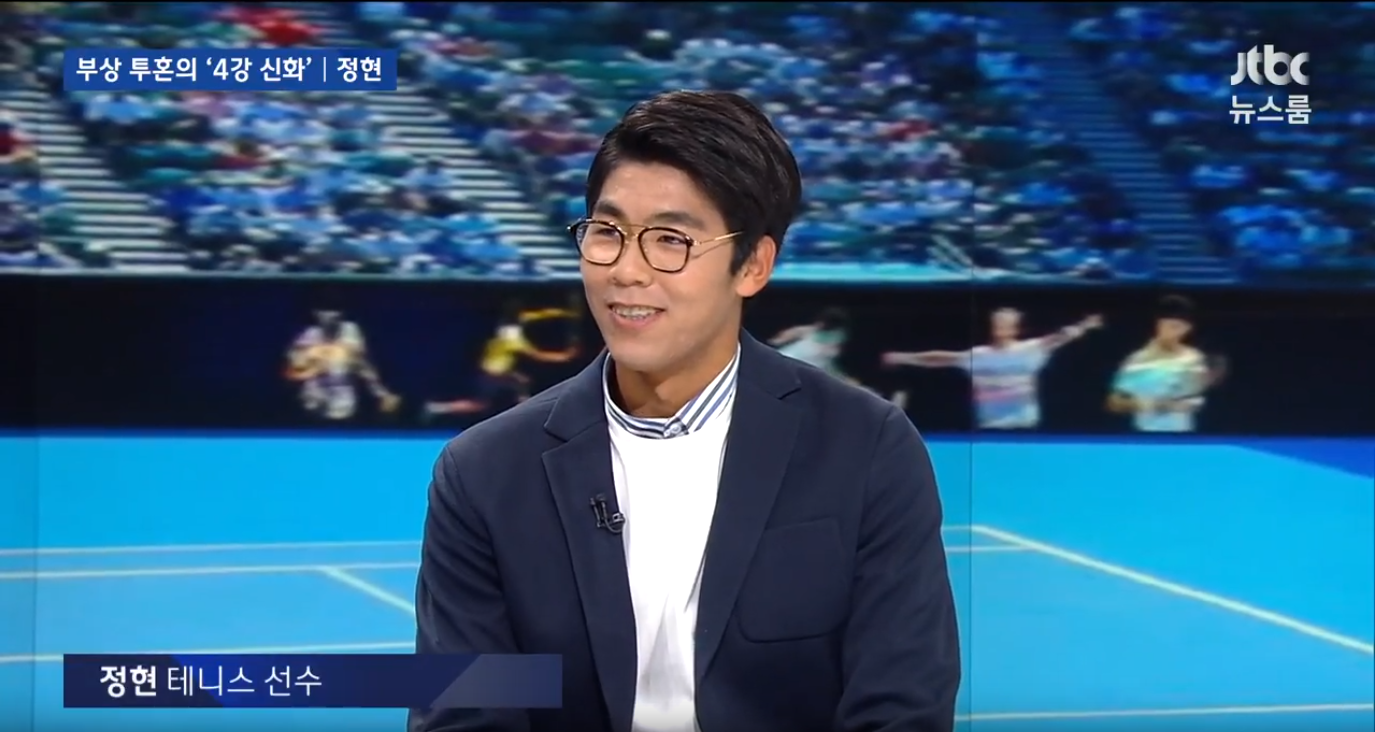 On January 31st, South Korean tennis player Chung Hyeon appeared on JTBC 'Newsroom' and had a conversation with Sohn Suk-hee.
Chung said, "before withdrawing from the match, there was so much in my mind. I climbed up to the position after enduring hard times, but I had to withdraw because my foot extremely hurt after the match began. I thought it was unprofessional. I was feeling so sorry for my fans, but I just couldn't keep playing."
At the 2018 Australian Open, Chung Hyeon made it to the semifinals as the first Korean player to do so. As an Asian player, Chung was the second after Japanese player Kei Nishikori.
During the interview, Chung also talked about his nicknames. Among many, he said his favorite was 'professor'.
Meanwhile, he was praised for his great interview skills during the Australian Open. He explained, "the first thing I did when I started learning English was practicing interviews. At the ATP, there is a special training for interview. We do a lot of interview training sessions since it is important to communicate with fans and not make any mistakes. When we are asked, we need to make sure to consider and respect the other player. It is also important to thank people who helped including fans, family, and sponsors."
Original article
Translated by Audrey Joung