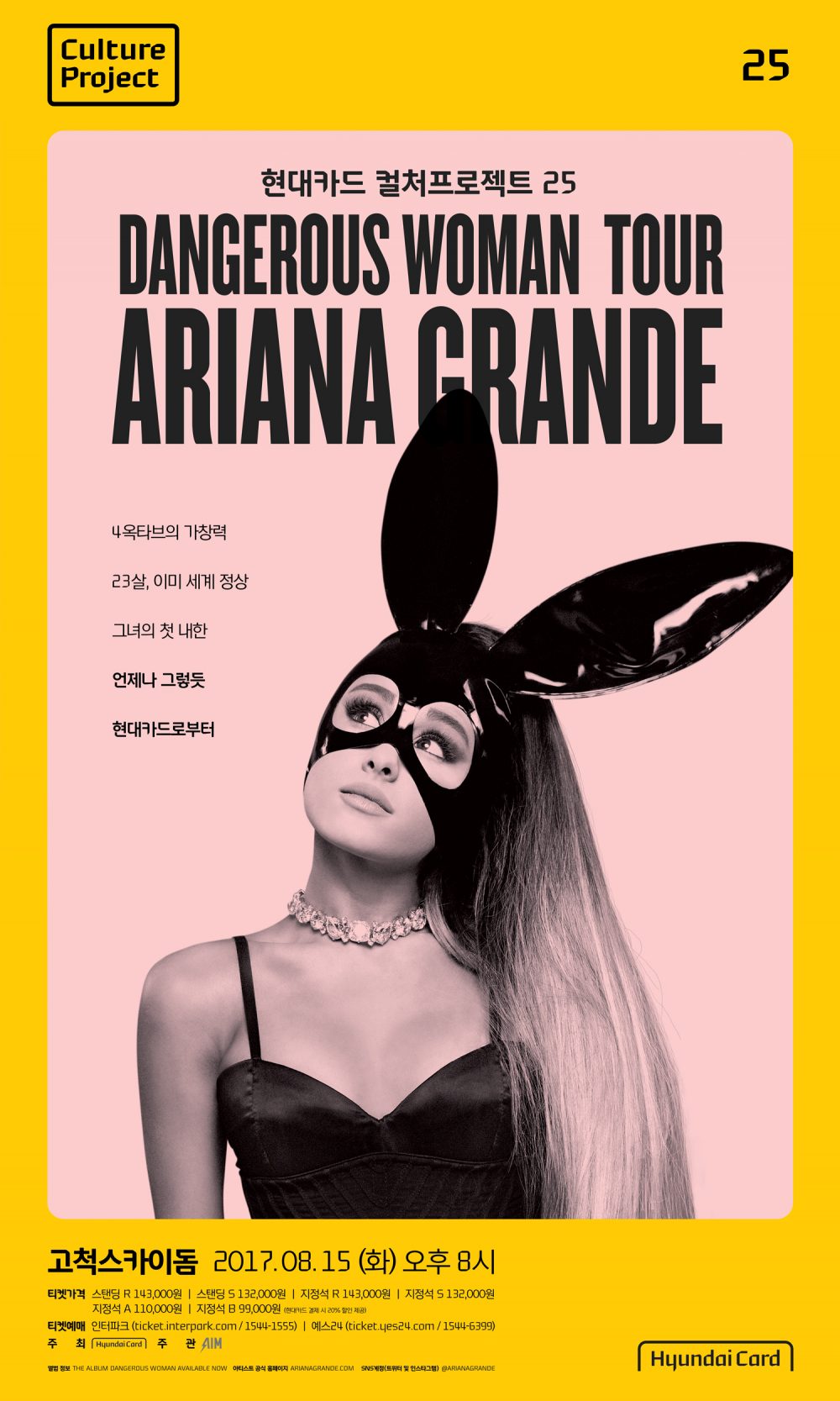 International pop star Ariana Grande is finally visiting her fans in Seoul. On August 15, the artist will perform at Gocheok Sky Dome in Seoul, as a part of her Dangerous Woman world tour.
Grande is in the middle of her 8-month-long world tour, visiting cities all around the world since February 3. Despite the recent Manchester Arena bombing which caused 22 deaths at the concert, the artist is carrying on with her tour schedule, in addition to holding a benefit concert to support those who were attacked.
Grande's upcoming Seoul concert is hosted as a part of Hyundai Card's Culture Project, which invites young and leading artists from all over the world. The project has been acclaimed for bringing some of the best internationally renowned artists — and not just limited to the musical artists, but also encompassing those from various other genres of art such as architecture and acting. The Korean credit card company has also recently presented Coldplay's A Head Full of Dreams concert tour.
"The upcoming concert will be a precious opportunity for fans in Korea to witness Ariana's ability as she is growing as the world's greatest diva," introduces Hyundai Card through a press release.
Tickets for Grande's Seoul concert will be available on June 26 for Hyundai Card holders and June 27 for the general public. The price ranges from 99,000 KRW to 143,000 KRW.
By Heewon Kim