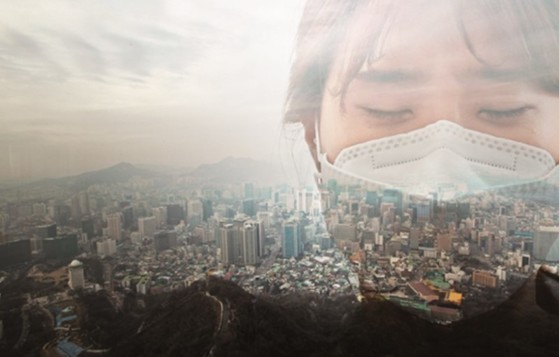 An exchange student from China recently wrote to Facebook about a "racist" experience in Korea, which has inflamed a debate on social media.
On March 30, an anonymous user who identified himself as an exchange student from China left a post on Sogang University's Facebook page. In the post, he writes that he was "shocked to find that Korean students are so ignorant that they blame China for the worsening air pollution."
"I was so disappointed when I heard Korean students on campus complaining about the air condition," writes him. "They said that they were annoyed because of the atmospheric particulates flown from China. That is clearly racism, an ethnic hatred against China."
"Blaming and insulting other countries for the country's own environmental issue is unimaginable in China," continued the post. "Korean students at Sogang, please don't say such thing. Don't insult other countries like that."
The post went viral, and it was entailed by 600 comments most of which claim that they don't understand the original writer's point.
"It sounds more like hatred against the air condition, not against China," one Facebook user wrote in the comment. "Especially when it comes to atmosphere, it is hard to blame one country for the cause. You shouldn't use the word 'racism' everywhere."
The controversy is growing into a debate about racism against foreign exchange students in general, as people start to share their experience of witnessing students neglecting foreign exchange students.
Meanwhile, National Institute of Environmental Research has announced that the overseas cause of air pollution is 60-80% of the total during the high-saturated season when the daily average of atmospheric particulate matter goes over 50㎍/㎥. However, the proportion drops to 30-50% when the whole year is taken into account.
Original article by Lee Ga-young
Translated by Heewon Kim