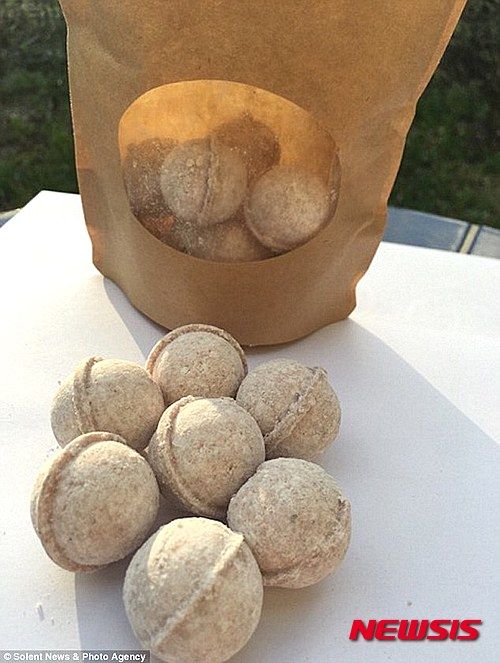 As summer is almost here, many people are waiting for vacation. Although the idea of vacation is great, the packing that will follow is not the best experience.
Many of us must have experienced looking through 'small plastic containers' here and there in the house, the night before you leave for vacation. Especially if you have an overseas trip and need to check in your luggage, you need to make sure that no liquid you are carrying exceeds 100 ml per container.
However, there now seems to be a solution: a 16 year old American boy developed a shampoo in a solid form, called 'shampoo ball'.
The 'shampoo ball' has a round ball shape and it turns into a liquid form if it gets mixed with water. With this shampoo ball, you never have to worry about your shampoo getting leaked or poured during your traveling. Also, one shampoo ball is for one-time use, so you will simply need to take the number of shampoo balls you want and put them in your bag.
Benjamin started developing the shampoo ball after watching a documentary about plastics polluting the earth two years ago, when he was 14 years old.
"The shampoo ball is made solely with eco-friendly material. It is easy to carry on the plane, and convenient for many soldiers", Benjamin said.
The shampoo ball is currently sold 11 dollars per 15 shampoo balls. He also mentioned that he is planning to make conditioners and body washes in a solid form.
You can find more information on https://nohboball.com/.
Original document available from http://www.koreadaily.com/news/read.asp?art_id=4285726
Translated by Audrey Joung