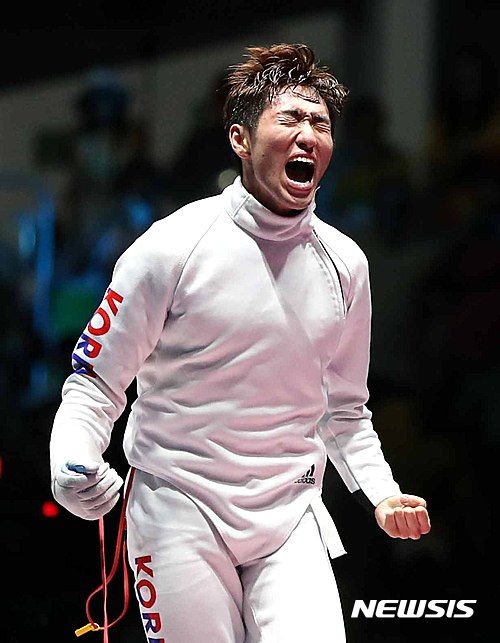 On August 9, a gold medal hung around South Korean fencer Sang-young Park's neck after winning the Men's épée Individual Finals in Rio.
The twenty-year-old fencer beat Hungary fencing veteran Géza Imre 15-14 to claim his stunning victory. But winning is not the goal for the Korean fencing champion.
"Until this point, I've only dreamed of getting a gold medal, but the award is only part of the process; I still push forward to achieve my goals," Park said.
Park, a student at Korea National Sport University in Seoul, recently met with reporters at the Korea House in Rio after his win.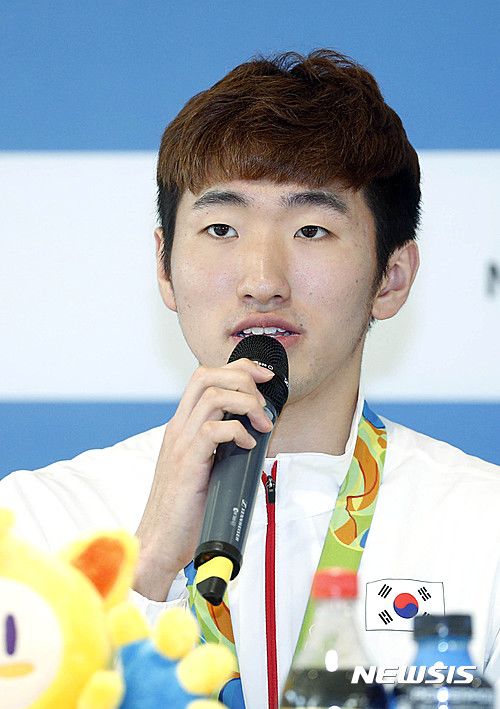 "To receive a medal that symbolizes the hard work, blood, sweat and tears I put into the game made me feel ecstatic. To say that I was happy is an understatement. I can't exactly put my feelings into words," Park told reporters.
As the youngest competitor on the South Korean national fencing team, Kim approaches his game with the mentality of enjoying the competition.
"At first, training for the Olympics was difficult, but I changed my mentality from being intimidated by seasoned fencers to focusing on playing the game with no regrets," Park said.
"If you can't avoid it, enjoy it," he added.
Park's motivation and energy in the arena stems from his belief in himself to persistently move forward in accomplishing his goals post-Rio.
"I often hear from others to be humble in my situation. Though I feel on top of the world now, a month from now the praise will subside, and a year from now chances are no one will remember. Then, four years later, the burden of competing will weigh on me again. My goal is to stay strong and return to the Olympics three or four times, just like my Korean fencing predecessors," Park said.
Originally reported by Yunhui Lee
Translated/Adapted by Hankyul Sharon Lee