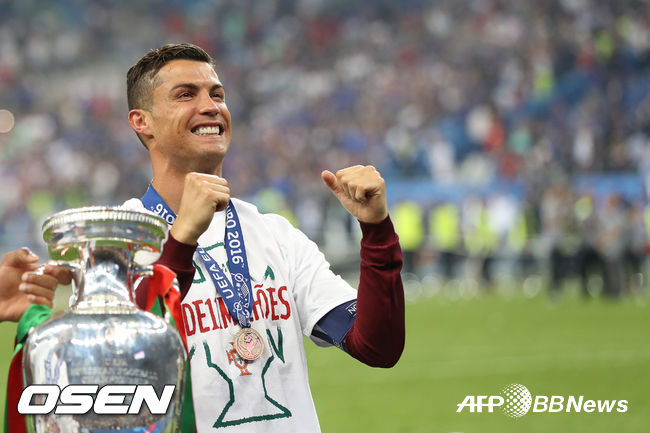 On Sunday, July 10, Portugal claimed its first international title by winning the 2016 UEFA European Championship in the national stadium of Paris, France. Emerging as the unlikely winner against host country France, Portugal's forward substitute Eder found the back of the net in overtime to end the match 1-0.
After a collision with French player Dimitri Payet in the ninth minute, Ronaldo experienced a grade one anterior cruciate ligament sprain in his left knee causing him to collapse in pain during the seventeenth and twenty-fifth minute of the game until he was forced out of the match in tears.
Ronaldo's tears, however, stimulated his teammates. Portugal played with grit and determination at the chance to win the nation's first international title. As the game came to a close after Eder's lone goal and at the attainment of his first major title, Ronaldo once again shed tears, this time of gratitude toward his teammates.
In an interview with the Portuguese media, Ronaldo beamed with pride of his team and country. "I never gave up, and I believed in my teammates," Ronaldo stated.
Team vice-captain Nani celebrated Ronaldo's fighting spirit, saying that Ronaldo is "beyond a champion, whose tireless efforts has given strong claims to Portugal. We have Ronaldo to thank for this championship."
Originally reported by Jeonghwan Seo
Translated/Adapted by Hankyul Sharon Lee