An animal hospital in Seoul has found itself embroiled in controversy after the attempted cover up of the accidental euthanasia of a dog left under the hospital's care.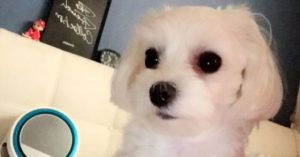 On May 31, 'A' dropped off her 4-year-old dog "Byul" ("Star") at the animal hospital to be taken care of while she left town on a trip. Returning from this trip on June 3, A headed to the animal hospital to try to pick up her dog. However, the director of the hospital attempted to pass off another dog to A as Byul.
A was dumbfounded and asked the director to tell her the truth. The director then claimed, "I left the door open for a few moments, and Byul escaped during that time."
A reported her missing dog to the police and distributed posters offering a $4,500 (5,000,000 KRW) reward with hopes of finding Byul. However, her hope turned to despair she eventually found out that the animal hospital had mistakenly euthanized Byul on the first day and then cremated the dog to get rid of the evidence.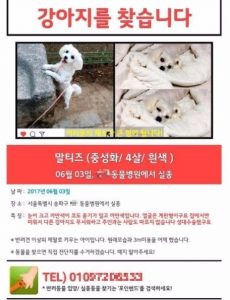 Once the truth came to light, the veterinary director released the following statement to A's family: "All of this was a huge mistake, and I made a terrible decision due to the personal struggles I was going through at that time. I will never be able to forget this incident and will regret this for the rest of my life."
Immediately afterwards, A expressed her distress on Instagram, stating "This person, who insisted that another dog was Byul, and then insisted Byul ran away because the door was left open, is now asking for forgiveness?" "I'm still experiencing an indescribable amount of mental anguish, and all I want is to have Byul at my side again."
Currently, A is receiving counseling and mental treatment at a hospital due to this terrible ordeal.
*Images used in courtesy of A's Instagram
Original article by Gwang Su Park
Translated by Juna Moon