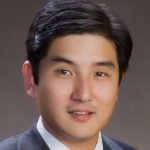 Assistant United States attorney Richard Park is set to run for a congress seat in the upcoming elections, as the 37-year-old is aiming to represent California's 34th congressional district, which covers Koreatown.
An anonymous source who is familiar with Park's camp told the Korea Daily, "Park is preparing to run to represent the 34th district. It wouldn't help to have too many Korean-Americans run for the same seat. I hope the Korean-American community can rally behind Park. He is the ideal candidate to represent our community."
Park is one of the few Korean-American federal attorneys in the U.S. The U.S. Department of Justice appointed him in September 2008.
A son of former Korean American Federation L.A. chairman Yohan Park, the Cerritos-born Richard Park earned his bachelor's in philosophy, politics and economics before attending law school at UCLA.
By Michael Won