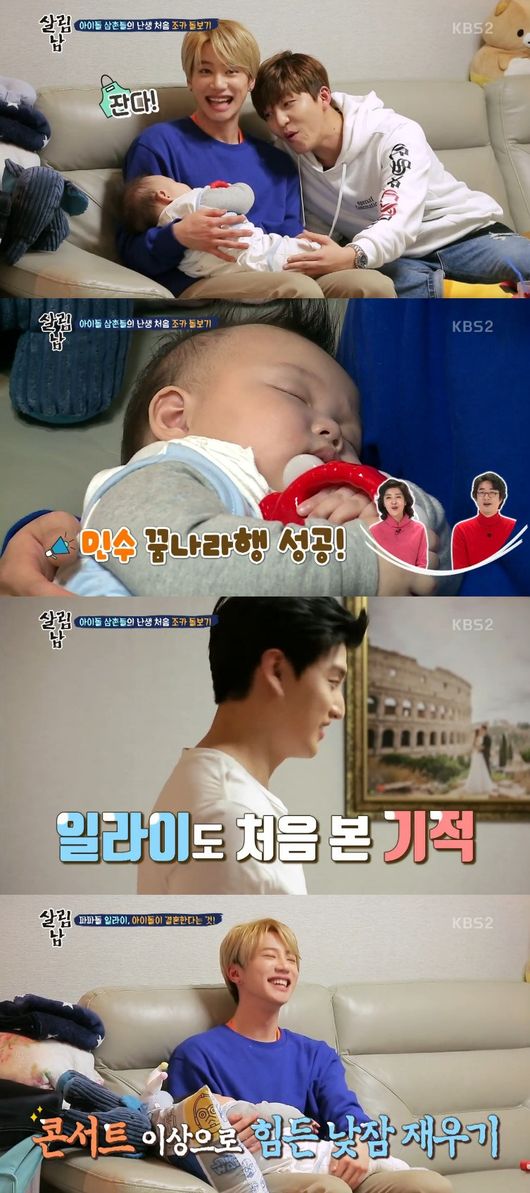 U-KISS' members Soohyun and Jun took care of Eli's baby son, Minsu.
On the recent episode of KBS 2TV 'Mr. House Husband', U-KISS members Soohyun and Jun visited Eli's house.
As soon as Soohyun entered the house, he made Minsu cry loud. Yet, he was soon able to make Minsu fall asleep by singing him a lullaby.
Eli's wife said, "It is the first time that Minsu fell asleep in another person's arms. I was very surprised".
Jun, who was holding Minsu in his arms, said, "To be honest, my arms felt really numb, but I had to tolerate as Minsu looked like an angel from heaven".
Original article available at http://www.koreadaily.com/news/read.asp?art_id=5050459
Translated by Audrey Joung