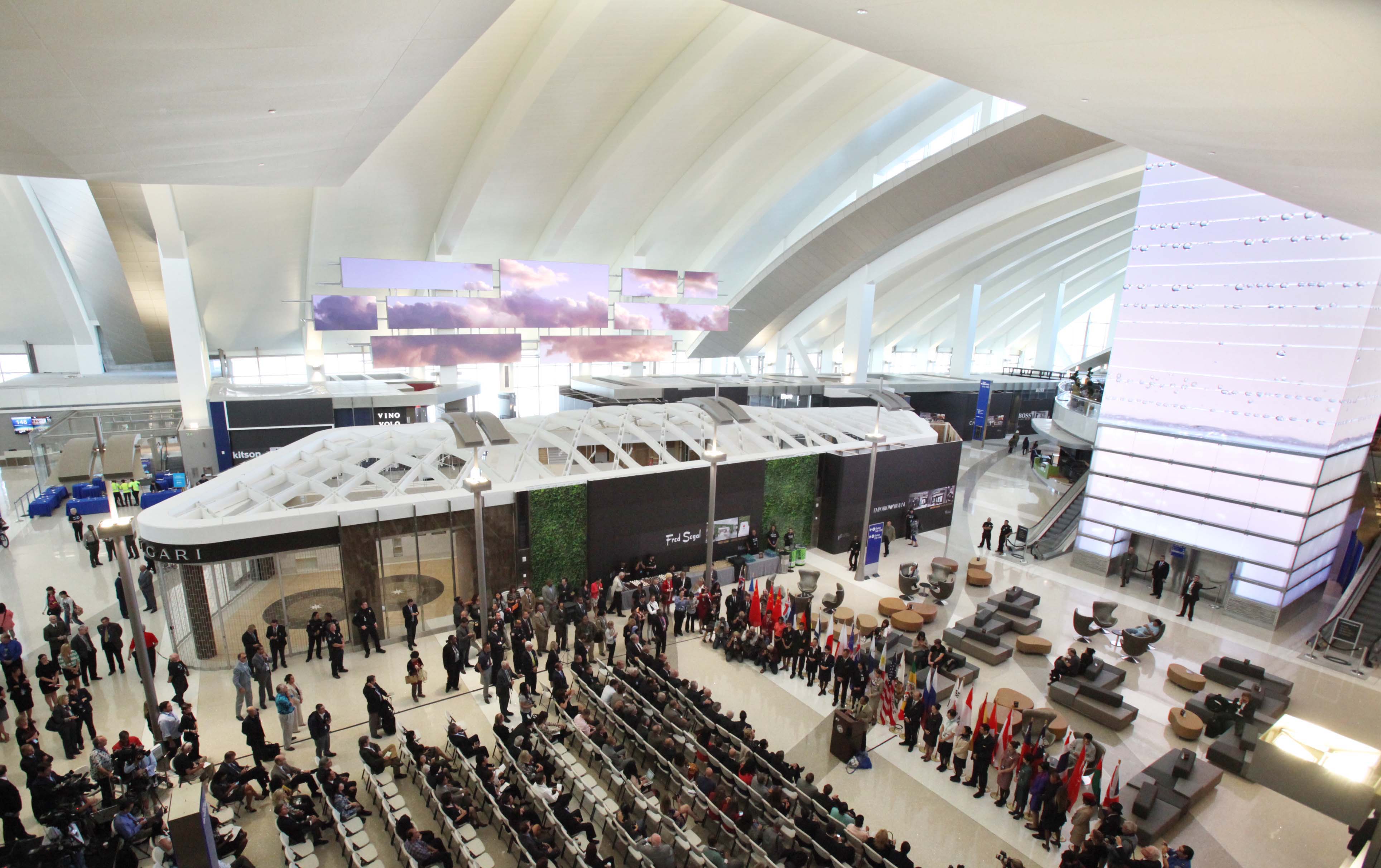 Travelers and immigrants are going through a tough time at LAX airport due to picky immigration and security processes.
This is due to Trump's executive order that has turned the nation's immigration and refugee program upside-down.
Police authorities are inspecting people even from the airport's access road, causing traffic congestion at the airport entrance.
Ji Eun Yoo (35, LA) stated, "I had to go to Mexico last weekend for a business trip but it took me more than 30 minutes just to get to the parking lot from the main entrance of the airport. There were more armed officers than usual and they suddenly made me open my bag during baggage inspection and asked me a lot of questions." LAX officials stated that every airport in the nation is strengthening its immigration review process after the Trump Administration settled in, delaying all departure and arrival procedures. The airport became very busy with people waiting to pick up their family members or acquaintances.
According to the "LAX Tom Bradley International Terminal Wait Times Data" provided by the U.S. Customs and Border Protection, the airport wait time was on average 45 minutes last year December 4th (Sunday), and 51 minutes average on February 5th (Sunday), meaning the wait time increased by 6 minutes.
TSA (Transportation Security Administration) and CBP (Customs and Border Protection) officials are stating that this procedure is purely for safety, but they aren't actually denying the fact that the procedure became more complicated due to Trump's travel decree.
"Currently the court's tentative suspension of Trump's refugee restriction orders made the immigration process return to its original state before Trump, but it is true that the process became stricter after the Trump Administration came in. There may be more inconvenience and delays due to this but please understand that it is just a measure of safety," remarked a CBP official.
A LAX domestic airline staff has said that "LAX has a lot of construction going on so it is very busy with everything including stricter safety inspections, so it is better to arrive at the airport earlier than usual. The airport is trying its best to reduce any inconvenience for travelers but this problem may continue on for the time being."
Original article available at http://www.koreadaily.com/news/read.asp?art_id=5006630
By Jang Yeoul
Translated by Ellen Kim