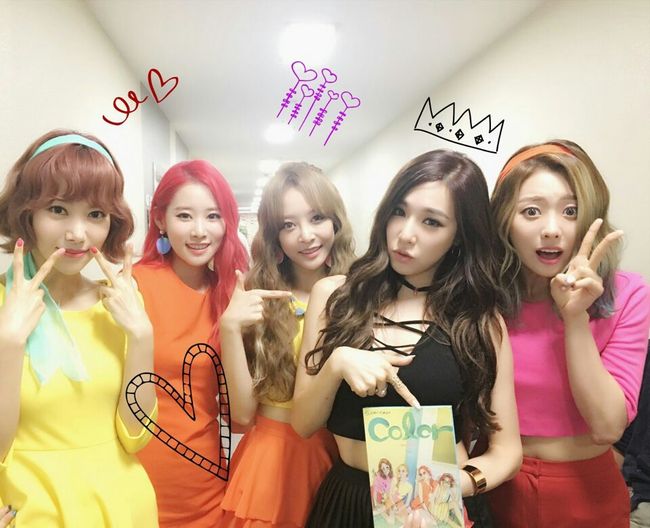 Korean girl group, Melody Day and Tiffany of Girls' Generation took a picture together in the waiting room of KBS 2 TV Music Bank – Korean music TV show.
Melody Day uploaded the photo on its official Twitter account with the caption saying, "It was a great honor to meet Tiffany of Girls' Generation on the comeback stage! #GirlCrush #AwesomePerformance"
In the unveiled photo, Tiffany holding an album of Melody Day and members of Melody Day are smiling at the camera.
Especially, Melody Day shows off its upgrade beauty and colorful hair, grabbed fans' attention.
On the 1st, Melody Day's release of a new title number 'Color' and its comeback stage, added more attention payed to the picture.
You can find stages of Melody Day and Tiffany on Music Bank – July 1st episode.
Check Out Melody Day's comeback stage on Music Bank here: https://www.youtube.com/watch?v=Qa3ZCScY_0c
Original document available from http://www.koreadaily.com/news/read.asp?art_id=4401400
Translated by Daeun Jeong