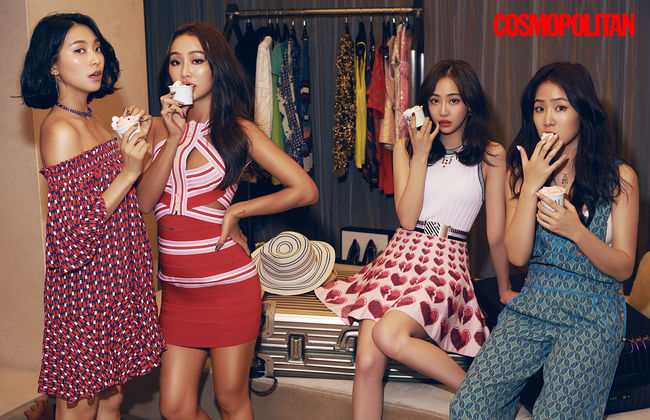 K-pop girl group, Sistar, is to return to the music scene with a new mini-album.
Sistar is planning a comeback showcase for their upcoming fourth mini-album on June 21th.
Members of Sistar and its production team invested much time to comeback with a high-quality album. Since the last album released in June 2015, Sistar makes its comeback in a year.
Sistar has been working on 'Riddle Promotion' through social media. Members' silhouettes, an image of members' eyes, and lyrics were uploaded to hint about the new song, which made fans anticipate for the new album. Starship Entertainment informed that Sistar tried to interact with its fans through the 'Riddle Promotion' to create a sense of intimacy.
The media showcase as well as the fan showcase for Sistar's fourth album is to be held on June 20th.
Original document available from http://www.koreadaily.com/news/read.asp?art_id=4346774
Translated by Daeun Jeong